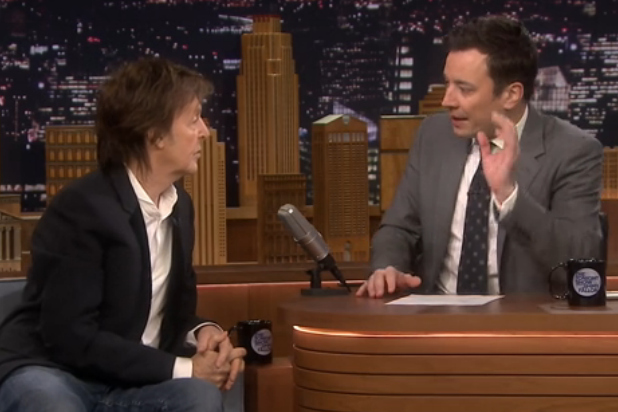 Sir Paul McCartney is a living rock legend.
He can pull off seemingly anything behind a microphone with a guitar in his hand — except play himself in the videogame "The Beatles: Rock Band," that is.
Also Read: 19 Best & Worst Moments From the Grammy Awards (Photos)
"I can't play it, that's the trouble," McCartney told Jimmy Fallon on Wednesday's "Tonight Show." "Are you kidding? It's very hard."
"My grandkids play it, and they kill me every time," he continued. "But I say, 'But I wrote it.'"
Also Read: Paul McCartney Helps Couple Get Engaged On Stage (Video)
Also in the NBC clip, Fallon apologizes to McCartney for imitating him, and promises it will never happen again. That guarantee lasted about 30 seconds.
McCartney's new song "Hope for the Future" is for the much-hyped upcoming videogame, "Destiny," but it seems unlikely that the knighted Beatle will put up any high scores on that one either.
Also Read: Justin Timberlake Goes to Camp With Jimmy Fallon in Surprise 'Tonight Show' Appearance (Video)