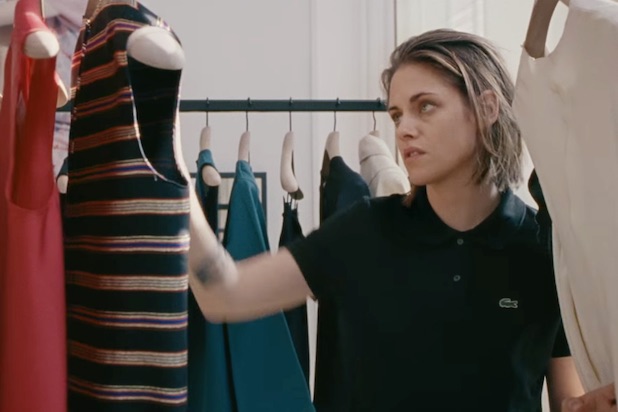 After a slow post-Oscar weekend for limited releases, several new films out in theaters made this week a busy one for indie cinema. Leading the way is IFC Films' "Personal Shopper," which made an estimated $92,500 from four theaters.
Directed by Olivier Assayas, the film stars Kristen Stewart as a young American living in Paris who works as a unique kind of assistant to a spoiled model/actress/socialite. Stewart's Maureen attempts to communicate with her deceased brother and asks for a sign from above, but she soon gets more than she bargained for when she starts receiving text messages from him — or someone else from an unknown phone number.
Also Read: 'Moonlight' Enjoys Strong Oscar Bump at Box Office
The French horror film "Raw" made $25,320 from two screens after receiving rave reviews at the Toronto Film Festival last year. The directorial debut of Julia Ducournau tells the story of a quiet, vegetarian student who transforms into a bloodthirsty cannibal after she's forced to eat animal organs as part of a brutal hazing ritual at her veterinarian school. It currently has a 90 percent Rotten Tomatoes rating.
CBS Films' "The Sense of an Ending," which stars Jim Broadbent as an unreliable narrator telling the story of a past romance and a friend's suicide, made $42,000 from four theaters. Directed by Ritesh Batra, the film has a 71 percent Rotten Tomatoes rating.
Also Read: 'The Sense of an Ending' Review: Jim Broadbent Gets Swept Up in Past Romance
The widest new release this month was "The Ottoman Lieutenant," which made $173,750 from 216 screens for an average of just over $800 per screen. The film tells the story of a woman who travels with an American doctor to the dying Ottoman Empire at the peak of World War I to take part in a medical mission. Her commitment to the calling is tested when she falls in love with a lieutenant in the Ottoman Army. The Joseph Ruben-directed film was given a thumbs down from critics, as it received 22 percent on the Tomatometer.
Among holdovers, Bleecker Street's "The Last Word" expanded to 25 screens in its second weekend, making $74,683 for a per theater average of just under $3,000. Fox Searchlight's comedy "Table 19" took a 46 percent drop in its second weekend, making $850,000 from 868 screens.
Among the Oscar winners, "Moonlight" made another $1 million from 987 screens to bring its A24 record cume to just under $27 million. "Manchester by the Sea" made $68,450 from 113 screens to bring its cume to $47.5 million, while "La La Land" made $1.7 million from 1,578 screens to bring its cume to $148.4 million.