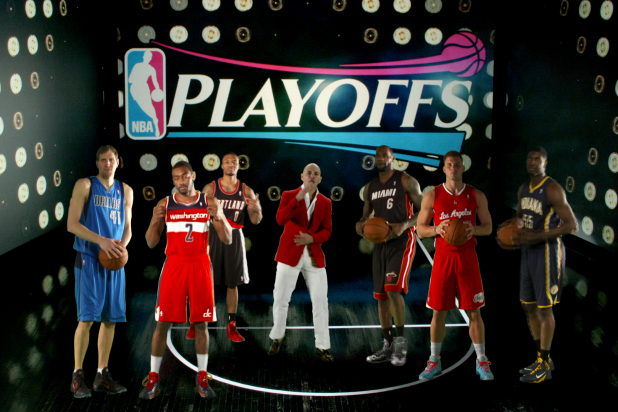 Pitbull is a baller — or at least he's hanging out with some lately.
The rapper will star in ESPN's new NBA Playoffs broadcast open, where he'll be joined by several NBA superstars including LeBron James, Kevin Durant, Paul George, Chris Paul, Joakim Noah and Stephen Curry.
The opening is set to Pitbull's chart-topping single "Timber," with customized lyrics that "capture the spirit and storylines of the NBA Playoffs," according to The Worldwide Leader in Sports.
Also read: Politician Apologizes for 'Racist' Tweet About NBA and Street Crime – After Standing By It
The broadcast open will make its on-air premiere Saturday on ABC and ESPN. Later this week, TheWrap will exclusively debut the curtain raiser.
For now, here is the full-sized group photo from the spot and Pitbull's own "Timber" music video below: