Oscar winner Rachel Weisz ("The Constant Gardener") is attached to play Jacqueline Kennedy Onassis in "Jackie," a Noah Oppenheim-scripted drama that Weisz's fiance Darren Aronofsky ("The Wrestler") will direct and produce with Scott Franklin through their production company Protozoa Pictures, reports Entertainment Weekly.
The film will follow Jackie O over the four days between President John F. Kennedy's assassination and his burial and reportedly show the beloved late First Lady "at both her most vulnerable and her most graceful." The intriguing concept sets the film apart from other Kennedy-related projects, including Oliver Stone's "JFK."
CAA is shopping the package and lining up financing for the project. Judging by Aronofsky's recent track record, it'd be fair to suggest that the project will wind up at Fox Searchlight, however, it also carries a certain prestige element that may be better suited for DreamWorks. Either way, the "Jackie" package is attractive enough that some Oscar-hungry studio will be unable to resist.
The L.A. Times previously reported that director Steven Spielberg was linked to the project, which was expected to land at HBO, home of Spielberg's miniseries "The Pacific," but the DreamWorks principal is not part of the package at this point.
It's kind of funny that an American icon like Jackie O will be played by a British actress, but there's no doubt that Weisz has the look, and more importantly the talent, to succeed in the high-profile role. Plus, it's comforting to know that Weisz and Aronofsky's last collaboration was 2006's underrated romantic sci-fi epic "The Fountain," as opposed to, say, "Far and Away," to name one of several possible examples of bad movies made by good couples.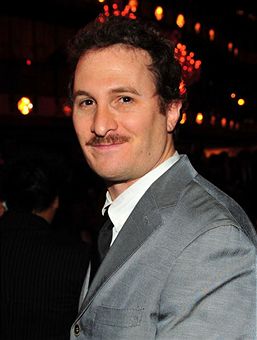 The project is certainly in safe hands with Aronofsky, who is indisputably among the best American filmmakers working today. His last film, "The Wrestler," was my favorite film of 2008, and I consider his second feature, "Requiem For a Dream," to be the second-best film of the last decade. He recently completed Fox Searchlight's ballet thriller "Black Swan," which stars Natalie Portman, Mila Kunis, Winona Ryder and Captain America's new sidekick Sebastian Stan ("Gossip Girl").
Weisz has starred in an alarming number of disappointments since winning an Academy Award for Best Supporting Actress. She followed "The Constant Gardener" with the aforementioned "The Fountain," but then went on to star in "Eragon," "My Blueberry Nights," "Fred Claus," "The Brothers Bloom" and "The Lovely Bones." Yikes! Not much luck there, but hey, at least I enjoyed "Definitely, Maybe" more than most. Weisz will next appear in Alejandro Amenabar's long-delayed historical drama "Agora," which Newmarket Films will finally open on May 28. According to The Playlist, the film will be 14 minutes shorter than the version that received an underwhelming response at Cannes last year. Weisz has also been rumored to play the head of Quantum in "Bond 23," which would be very cool news if it is ever confirmed.
Oppenheim is a former journalist and "Today" show producer who currently serves as the head of development at Reveille.