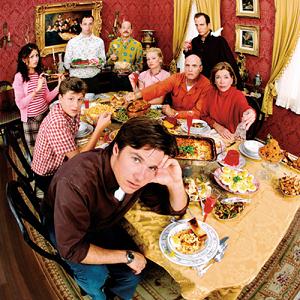 No project in Hollywood has been subject to more crying of "wolf" than the potential "Arrested Development" feature that, the last time we checked, was declared all but dead.
(Read also: A Film-by-Film Tour Through Development Hell)
Now, according to GQ, the script is still being drafted and all the principal players are on board.
We've heard this all before.
What's different? Well, Will Arnett told GQ that "it's happening," and Mitch Hurwitz confirmed that the project will take priority when "Running Wilde," another TV collaboration between Arnett and Hurwitz, gets up and running.
So there you go. It's back on. For real. For now.
Read more at GQ.