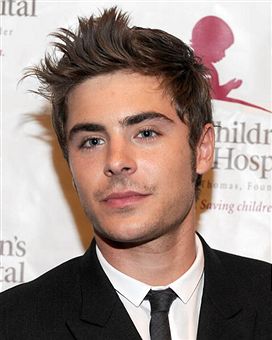 "High School Musical" fans should brace themselves: Zac Efron is about to dirty up his wholesome image by playing a money launderer in Warners' remake of the Swedish thriller "Snabba cash," according to the Hollywood Reporter.
Based on a novel by Jens Lapidus, the original film followed three interconnected storylines involving drugs and organized crime (interesting to note that "Gossip Girl" hunk Chace Crawford plays a similar character in Joel Schumacher's Sundance drama "Twelve").
Warner Bros. won a bidding war between a half-dozen other studios for the remake rights to "Snabba cash," whose title translates in English to "easy money." Too bad that title has probably already been set aside for the inevitable remake of the 1983 Rodney Dangerfield-Joe Pesci comedy "Easy Money."
Expect to see the film sooner rather than later, as the deal includes a "short fuse" clause, so if WB sits on the project for too long, the rights revert back to the producers.
"Snabba cash" producer Fredrik Wikstrom will also produce the remake along with Charles Roven and Richard Suckle. Michael Hjorth will exec produce. Jon Berg is overseeing the project for Warner Bros.