Sam Raimi will exec produce "The Familiars" for Sony Pictures Animation, according to the Hollywood Reporter.
Doug Sweetland, the Oscar-nominated filmmaker behind last year's immensely entertaining Pixar short "Presto," will make his feature directorial debut with the project, which follows three young wizard apprentices who must join forces with their animal counterparts, or "familiars" (an alley cat, a blue jay and a tree frog), in order to escape the clutches of an evil queen.
Adam Jay Epstein and Andrew Jacobson will adapt their recently published children's book for the big screen. Check out "The Familiars" website and read an excerpt from the book here.
Raimi's business partner Josh Donen will also exec produce "The Familiars."
Sweetland has spent the last 16 years at Pixar, which is why it's a bit odd that Sony is the one giving him the opportunity to direct his first full-length film.
Sweetland won two Annie Awards for his work as an animator on "Monsters, Inc." and "Finding Nemo," and he earned another nomination for his work on "Toy Story 2." He also served as a storyboard artist and animator on "The Incredibles" and supervising animator on "Cars."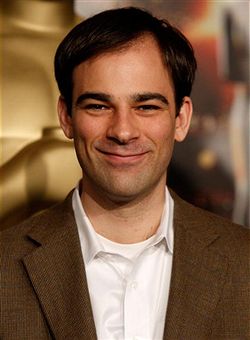 Epstein is best known for writing the parody movies "Not Another Teen Movie" and "Extreme Movie." He also wrote the "Revenge of the Nerds" remake that was scrapped three weeks into production.
Sweetland, Epstein and Jacobson are represented by UTA, while CAA reps Raimi.