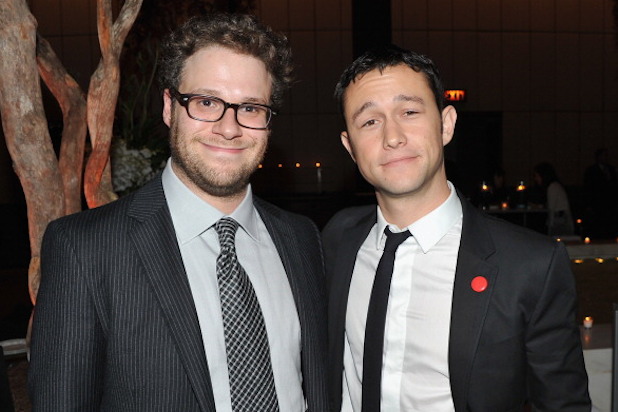 Seth Rogen and Joseph Gordon-Levitt will re-team with "50/50" director Jonathan Levine for an untitled Christmas comedy to which Sony has nabbed rights in a competitive situation, TheWrap has learned.
The untitled project follows three friends keeping their tradition of going out on Christmas Eve. A third lead has yet to be cast.
Also read: Zac Efron Tells Jimmy Kimmel Seth Rogen 'Wanted to Hate' Him (Video)
Rogen and Evan Goldberg's Point Grey Pictures are producing; Joe Drake and Nathan Kahane of Good Universe, who produced the cancer dramedy "50/50" when their company was still called Mandate Pictures, are onboard to exec produce.
Gordon-Levitt is repped by WME; Rogen is repped by UTA.