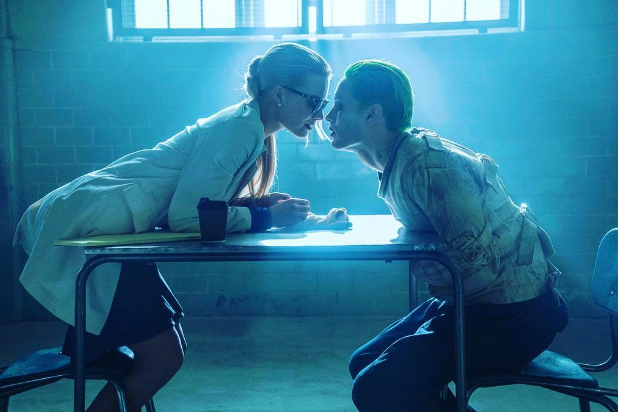 "Suicide Squad" has taken on a life of its own at the box office, bringing in $65.1 million from 4,255 theaters on Friday.
The Warner Bros. comic book movie was building tremendous momentum going into its debut, with ever-increasing estimates that are now set at more than $145 million.
David Ayer's film should easily break the all-time opening record for August, ahead of the record set by Disney-Marvel's "Guardians of the Galaxy," which opened to $94.3 million in 2014.
Also Read: 10 WTF Moments in 'Suicide Squad'
The ensemble antihero movie starring Margot Robbie as Harley Quinn, Will Smith as Deadshot and Jared Leto as The Joker, should also beat the opening weekend of Disney Pixar's enormously popular "Finding Dory," which debuted to $135 million.
That also puts "Squad" ahead of Fox's $132.4-million debut for "Deadpool," to secure its position as the third-highest-grossing opening of the year.
Meanwhile, EuropaCorp's fantasy cat comedy "Nine Lives" made $2.4 million on Friday and is expected to end the weekend with little more than $6 million. It stars Kevin Spacey as a billionaire who enters the body of a feline named Mr. Fuzzypants.
Despite the sterling projections, "Suicide Squad" should still open below Disney-Marvel's "Captain America: Civil War" — which bowed to nearly $180 million in early May — and also to Warner Bros.' previous DC Comics movie "Batman v Superman: Dawn of Justice," which opened with $166 million in domestic grosses in March.
Also Read: 'Suicide Squad' Mid-Credits Scene: The Implications of Amanda Waller's Big Meeting
"Suicide Squad" reeled in $20.5 million during Thursday night previews, nearly doubling the previous Thursday August record, also held by "Guardians of the Galaxy" with $11.2 million.
The three-day estimate for the Warner Bros. film is big, particularly for a new franchise launch, and during a summer that's in desperate need of bigger box office receipts.
It also serves as a stark contrast to the film's critical reception, and its meager 26 percent Rotten Tomatoes score. Fans remain passionate about the film, which earned a B+ CinemaScore (the same as "Nine Lives").  Also worth noting: The film has a nearly-50 point differential on Rotten Tomatoes between critics and audiences — who gave it a solid 74 percent rating.
With only a month to go until the end of the summer season, total domestic grosses are only at $3.2 billion, pacing well behind last summer's record box office — whose final tally of $4.5 billion seems unlikely to be topped.
Another indicator of the impending success of "Suicide Squad": The title has inspired a total of more than 2.1 million conversations on social media, according to comScore's latest PreAct results. That puts it at No. 1, ahead of Lucasfilm's "Rogue One," which has a total of 965,411 conversations when counted this week.
$5.8 million of the film's Friday take came from 381 IMAX theaters.
The film revolves around DC supervillains, who are on death row for their crimes until a secret government agency called Task Force X led by Amanda Waller (Viola Davis) assigns them black ops missions in exchange for clemency.
"Suicide Squad" also stars Ben Affleck, Joel Kinnaman, Jay Hernandez, Jai Courtney and Adewale Akinnuoye-Agbaje.