"Me and Earl and the Dying Girl" won the Grand Jury Prize and U.S Dramatic Audience Award at the 2015 Sundance Film Festival's award ceremony on Saturday.
Crystal Moselle's "The Wolfpack" won the Grand Jury Prize for documentary.
See photos: 75 Eye-Popping Portraits From TheWrap's Sundance Studio
"Earl and the Dying Girl," written by Jesse Andrews and directed by Alfonso Gomez-Rejon, is a coming-of-age drama based on Andrews' own novel that follows a high school student befriending a classmate with cancer. Thomas Mann, Olivia Cooke, Jon Bernthal, and Nick Offerman star in the tearjerker Fox Searchlight bought earlier this week. The film was acquired by Fox Searchlight after a bidding war.

"Wolfpack" tells the story of brothers locked away from society in an apartment on the Lower East Side of Manhattan. They learn about the outside world through the films that they watch, and spend their time re-enacting their favorite films using elaborate homemade props and costumes. Magnolia Pictures acquired the worldwide rights to the film on Thursday.

"I f–king love you," Moselle said to the Angulo brothers watching the ceremony from home when accepting the award.

Here's the full winner's list:

U.S. Grand Jury Prize, Dramatic: "Me and Earl and the Dying Girl," Director: Alfonso Gomez-Rejon

U.S. Grand Jury Prize, Documentary: "The Wolfpack," Director: Crystal Moselle

World Cinema Grand Jury Prize, Dramatic: "Slow West," Director: John Maclean

World Cinema Grand Jury Prize, Documentary: "The Russian Woodpecker," Director: Chad Gracia

U.S. Dramatic Audience Award: "Me and Earl and the Dying Girl," Director: Alfonso Gomez-Rejon

U.S. Documentary Audience Award: "Meru," Directors:  Jimmy Chin and Elizabeth Chai Vasarhelyi

World Cinema Audience Award, Dramatic: "Umrika," Director: Prashant Nair

World Cinema Audience Award, Documentary: "Dark Horse," Director: Louise Osmond

Waldo Scott Screenwriting Award: "The Stanford Prison Experiment," Writer: Tim Talbott

NEXT Audience Award: "James White," Director: Josh Mond

U.S. Directing Award, Dramatic: "The Witch," Director: Robert Eggers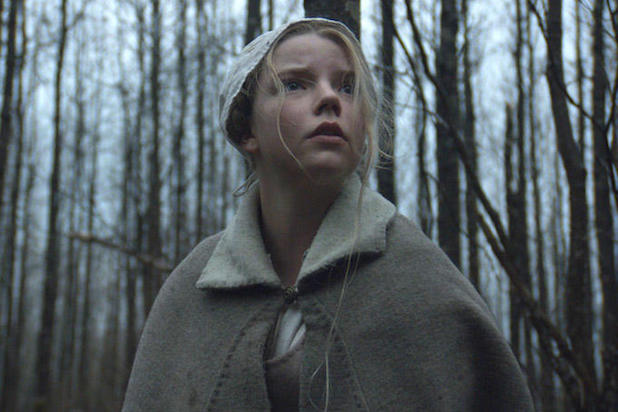 U.S. Directing Award, Documentary, "Cartel Land," Director: Matthew Heineman

U.S. Excellence in Editing Award, Dramatic: "DOPE," DP: Lee Haugen

U.S. Excellence in Cinematography Award, Dramatic: "Diary of a Teenage Girl," DP: Brandon Trost

U.S. Excellence in Cinematography Award, Documentary: "Cartel Land," DPs: Matthew Heineman and Matt Porwoll

U.S. Dramatic Special Jury Award for Collaborative Vision: "Advantageous," Jacqueline Kim and Jennifer Phang

U.S. Documentary Special Jury Award for Breakout First Feature: "(T)error," Directors: Lyric R. Cabral and David Felix Sutcliffe

U.S. Documentary Special Jury Award for Verite Filmmaking: "Western," Directors: Bill and Turner Ross

U.S. Documentary Special Jury Award for Social Impact: "3 1/2 Minutes," Director: Marc Silver

World Cinema Directing Award, Documentary: "Dreamcatcher," Director: Kim Longinotto

World Cinema Directing Award, Dramatic: "The Summer of Sangaile," Director: Alanté Kavaïté

World Cinema Documentary Editing Award: "How to Change the World," Editor: Jim Scott

World Cinema Cinematography Award, Dramatic: "Partisan," DP: Germain McMicking

World Cinema Special Jury Prize for Acting: "Glassland," Actor: Jack Reynor

World Cinema Special Jury Prize for Acting: "The Second Mother," Actors: Regina Case and Camila Mardila

World Cinema Special Jury Prize for Unparalleled Access, Documentary: "The Chinese Mayor," Director: Hao Zhou

World Cinema Special Jury Prize for Impact, Documentary: "Pervert Park," Directors:  Frida Barkfors and Lasse Barkfors

Alfred P. Sloan Prize: "The Stanford Prison Experiment," Director: Kyle Patrick Alvarez