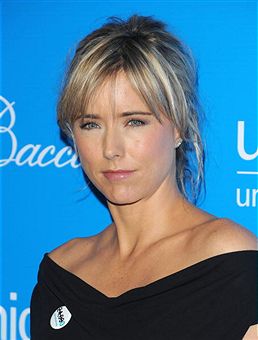 (Update 5:15 p.m. PST: My fellow NYU-Tisch grad Nina Arianda has also joined the cast, per Variety. The up-and-coming actress will soon be seen in Woody Allen's "Midnight in Paris," Tom McCarthy's "Win Win" and Vera Farmiga's "Higher Ground." She is represented by ICM and Principato-Young.)
Tea Leoni is set to reunite with her "Flirting With Disaster" co-stars Ben Stiller and Alan Alda, as the actress has joined the cast of Universal's "Tower Heist," the studio announced on Thursday.
Stiller and Eddie Murphy star in the film, which follows an overworked building manager who leads some low-level employees at a luxury Manhattan high-rise on a mission to even the score with a Bernie Madoff-like Wall Street crook (Alda) who looted their pensions and is now living under house arrest in a lavish penthouse apartment.
Gabourey Sidibe ("Precious") and Michael Peña ("Crash") co-star in the caper.
Brett Ratner will direct from a screenplay by Ted Griffin ("Ocean's 11"), the latest draft of which is currently being rewritten by Ratner's "Rush Hour" collaborator Jeff Nathanson.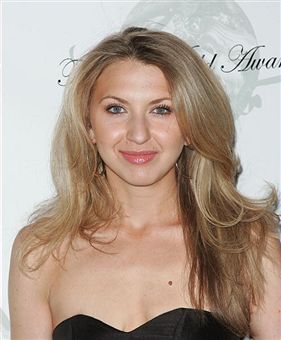 Leoni has always been an under-appreciated actress, and while she's long been courted for a return to television, it's a shame we don't see more of her on the bigscreen. I've always held her star-making performance in Michael Bay's "Bad Boys" in high regard while willfully ignoring the dino-sized mess that was "Jurassic Park III" and "(Not So) Fun With Dick and Jane."
That said, Leoni recently did some of the best work of her career opposite Ben Kingsley in the under-seen indie "You Kill Me," and I look forward to seeing her re-team with Ratner, who she previously worked with on the underrated Nicolas Cage drama "The Family Man."
Imagine Entertainment's Brian Grazer will produce "Tower Heist," while Murphy will exec produce with Imagine's Karen Kehela Sherwood and Kim Roth.
Leoni is represented by UTA and Mosaic.