< OCTOBER 11-12, 2022 >
THE CONVERSATION STARTS HERE
Interested in learning more and getting involved with TheGrill 2022? Click below to inquire about all sponsorship, partnership, speaking/thought leadership and general attendee opportunities.
Want access to TheGrill 2021?
WrapPRO's TheGrill 2021 is a wrap ~ two days of distinguished programming with a focus on innovators across media, entertainment and tech defining the future of disruptive trends and technology. Over 30+ founders, creatives, CEO's, entrepreneurs and executive leaders from industries alike gathered to discuss the challenges and opportunities we face in an ever-changing media landscape. This is where a global community invested in all-things-media join to define the future of Hollywood and beyond.
2021 Speaker Highlights
Voices That Matter
---
Ted Sarandos, Nancy Dubuc, Jeff Weiner, Dana Walden and many others joined TheGrill before becoming household names. WrapPRO continues to keep its pulse on the world of disruptive and converging media industries shining a spotlight on tomorrow's moguls, making TheGrill the must-attend event for all media professionals.
Next Wave Of Innovators
---
Every year, WrapPRO compiles a list of the most innovative disruptors, game changers and leaders who have transformed their respective industries. The Innovator's List is announced live at TheGrill, where these impressive leaders join together for a discussion on industry disruption and innovation.
PRO Networking
---
WrapPRO provides a community and a platform to make unique and worthwhile connections with movers and shakers from across industries. TheGrill gives access to premier thought leaders and an industry brain-trust of like-minded and ambitious creators.
2021 Speakers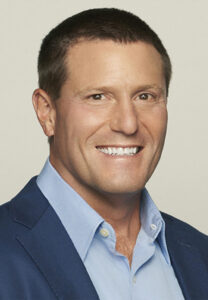 Kevin Mayer
Chairman, DAZN Group
Kevin Mayer and Tom Staggs are co-CEOs and co-chairs of the SPAC Forest Road Acquisition Corp II. Mayer, former TikTok CEO and Disney exec, was recently named chairman of DAZN Group.
Scott Stuber
Head of Global Films, Netflix
Scott Stuber is the Head of Global Films where he oversees the development, production and acquisition of the Netflix film slate.
Casey Wasserman
Chairman & CEO, Wasserman
Casey Wasserman is the chairman and CEO of Wasserman, a leading sports, entertainment and lifestyle marketing and management agency that represents brands, properties and talent on a global basis. Wasserman is also the chairman of the LA 2028 Olympic and Paralympic Games, a position held since 2014 when Los Angeles Mayor Eric Garcetti appointed him to head the city's successful bid campaign.
Kevin Merida
Executive Editor, LA Times
In his role as executive editor of the Los Angeles Times, Kevin Merida also oversees the Times Community News and Los Angeles Times en Español. Prior, Merida was a senior vice president at ESPN and editor-in-chief of the Undefeated, exploring the intersections of race, sports and culture.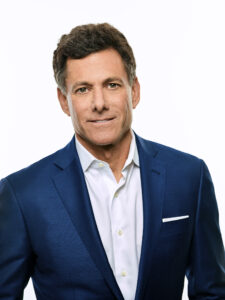 Strauss Zelnick
Chairman & CEO, Take-Two Interactive
Strauss Zelnick is chairman and CEO of Take-Two Interactive, applying sound financial infrastructure and rigor to enable the industry's top creative talent to pursue their passions and deliver incredible entertainment experiences for consumers across the world.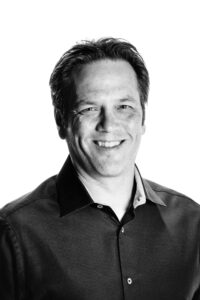 Phil Spencer
Head of XBOX & EVP, Gaming, Microsoft
Spencer is accountable for leading Microsoft's gaming business across all devices and services. With his team and game development partners, Spencer continues to push the boundaries of creativity, technical innovation and fun across gaming genres, audiences and devices.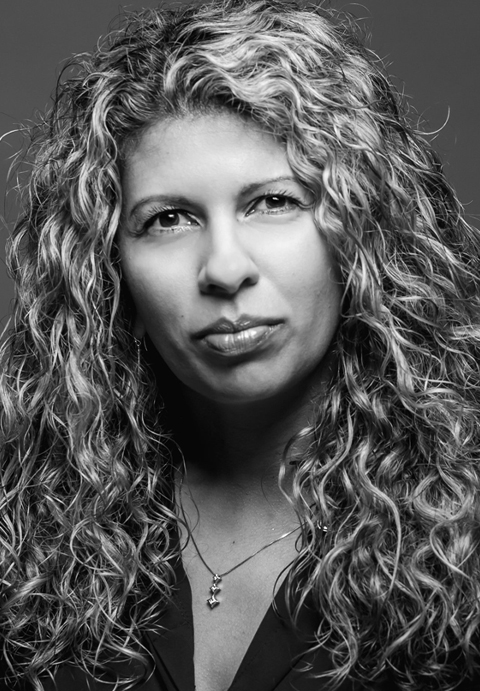 Brenda Gilbert
Co-Founder & President, BRON Media Corp
Brenda Gilbert is president and co-founder of BRON Media Corp. Founded in 2010, BRON has been behind more than 100 productions and is proud to have been part of 27 Academy Award nominations and six Academy Award wins for the films: "Fences," "Joker," "Pieces of a Woman," "Greyhound," "Bombshell," "Roman J. Israel Esq.," and "Judas and The Black Messiah."
Jeff Clanagan
CEO, Laugh Out Loud
Jeff Clanagan is the CEO of Laugh Out Loud, the global multi-platform comedy brand founded by Kevin Hart. Additionally, Clanagan is founder and CEO of Codeblack Films and Codeblack Digital, a film production and distribution company dedicated to super-serving the Black community worldwide.
Tom Staggs
Board of Directors, Spotify
Kevin Mayer and Tom Staggs are co-CEOs and co-chairs of the SPAC Forest Road Acquisition Corp II. He and Staggs, a former COO and CFO of Disney and Spotify board member, continue to serve as senior advisors to their first SPAC Forest Road.
Jeff Sagansky
Partner, Eagle Equity Partners
Over the past 10 years, Jeff Sagansky and his partner Harry Sloan have founded seven special purpose acquisition companies, which acquired and took companies public.
Michelle An
EVP & Head of Visual Content at Interscope Records
Michelle An is Executive Vice President / Head of Visual Content at Interscope Records, a subsidiary of Universal Music Group. A Chicago-native and Northwestern University alum, Michelle has been at Interscope for over 15 years working with some of the world's biggest music artists including, Madonna, Lady Gaga, Dr. Dre, Selena Gomez and Billie Eilish. Michelle oversees the execution of all artist music videos, photos, TV and Awards Show performances, as well as special visual projects.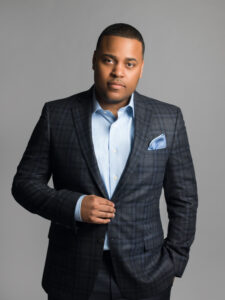 Phil Thornton
SVP & GM, RCA Inspiration
Overseeing the artist management side of Ten2One, Thornton has guided the careers of Faith Evans, Kenny Lattimore, and Mack Wilds. In 2016, he was named senior vice president and general manager of RCA Inspiration, a division of Sony Music Entertainment, where he works with a wide range of inspirational artists including Kirk Franklin, Marvin Sapp, and Donnie McClurkin. Prior to his position at RCA, Thornton served as vice president and general manager, Urban Inspirational at eOne Music, where he oversaw a diversified list of Gospel and R&B artists such as Lalah Hathaway and Shirley Caesar.
Faiza Saeed
Presiding Partner, Cravath, Swaine & Moore LLP
Faiza Saeed is Presiding Partner of Cravath, Swaine & Moore. She advises on mergers and acquisitions and is widely recognized within the entertainment industry as a go-to advisor, having worked with clients including Disney, Viacom, Time Warner, Hasbro, DreamWorks and Amblin.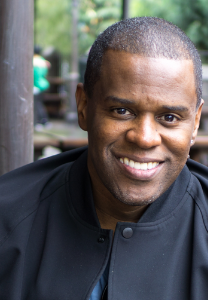 E. Brian Dobbins
Executive Producer, "Black-Ish,"
E. Brian Dobbins is a talent/literary manager at Artists First, where he serves as co-president. With a roster that includes Kenya Barris, Anthony Anderson, Tracee Ross, Tracy Oliver, Niecy Nash and Jon M. Chu, Dobbins has expanded his career to also include producing content. Dobbins is currently the executive producer of "Black-Ish," "Mixed-Ish" and "Grown-Ish."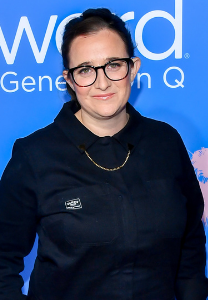 Marja-Lewis Ryan
Showrunner, "The L Word: Generation Q"
Marja-Lewis Ryan is the showrunner, executive producer, and director of Showtime's "The L Word: Generation Q." Praised for its vibrant depiction of the contemporary LGBTQ+ scene across Los Angeles, the success of the first season led to Ryan signing an overall deal with Showtime to continue developing projects exclusively for the network.
Carmen Carrera
Actress & Transgender Activist
Carmen Carrera is a model, actress, television personality, Latinx transgender icon and activist who is best recognized for her monumental work as a an outspoken trailblazer in the Latinx and trans communities.
Deon Taylor
Co-founder & Co-CEO, Hidden Empire Film Group
Deon Tayloris the co-founder and co-CEO of Hidden Empire Film Group. Most recently Taylor directed, wrote and produced "The House Next Door: Meet the Blacks 2," starring Snoop Dogg and Danny Trejo, which opened in theaters June 11 as the #1 comedy in America and held the top-10 box office for 3 weeks straight. His additional upcoming projects include Lionsgate's "Free Agents" and MGM's "Blackula."
Manjari Makijany
Writer, Director & Producer
Writer, director and producer Manjari Makijany's debut feature "Skater Girl" is a Netflix original coming of age sports-drama and India's first skateboarding feature. Her second feature, "Spin" is Disney's first film with an Indian-American lead. The live-action narrative follows 'Rhea,' an Indian American teen whose journey of self-discovery empowers her to find her true passion of creating music infused with her South Asian culture.
Mary Viola
President of Production, Wonderland Sound and Vision
As the president of production at Wonderland Sound and Vision, Mary Viola is responsible for overseeing the company's feature and television slate. She recently wrapped production on the Netflix rom-com "Love Hard," starring Nina Dobrev, Darren Barnet and Jimmy O. Yang. Her additional credits include "Holidate" starring Emma Roberts, "I Feel Pretty" with Amy Schumer and the new Netflix franchise "The Babysitter."
Mike Larocca
Co-Founder & Vice Chairman, AGBO
As a co-founder and vice chairman of independent studio AGBO, Mike Larocca has produced films including "Extraction" starring Chris Hemsworth, "Cherry" starring Tom Holland and "21 Bridges" with Chadwick Boseman. His upcoming projects include the Netflix film "The Gray Man" starring Chris Evans and Ryan Gosling, A24's"Everything Everywhere All At Once" and the new Amazon Studios series "Citadel."
Elias L. Plishner
EVP, Worldwide Digital Marketing & Data Analytics Sony Pictures Entertainment
Elias Plishner serves as Executive Vice President of Worldwide Digital Marketing & Data Analytics for Sony Pictures Worldwide Marketing & Distribution, a unit of Sony Pictures Entertainment. He leads a global team responsible for Business Intelligence, Media Planning and Buying, Digital Marketing, Marketing Research and Strategy, Audience and Campaign Data Analytics & Social Media. Plishner has over 25 years of marketing expertise, having worked on over 400 different Sony film marketing campaigns.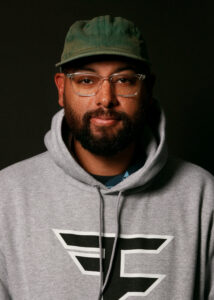 Kai Henry
Chief Strategy Officer, FaZe Clan
As Chief Strategy Officer, Kai Henry is integral in expanding and steering the creative hub within FaZe Clan that informs all strategic decisions companywide. His role ensures the incredibly important connective tissue between the business and the brand, maintaining synergy between commerce and culture, and working closely alongside the founding members of FaZe Clan who lead all creative decision making for the organization.
Kern Schireson
Chairman & CEO, Known
Kern Schireson is the Chairman and CEO of Known, a modern marketing company that delivers world class science, strategy, and creative in a single integrated offering that helps clients achieve their goals. Known was formed after Schireson Associates – founded by Kern – acquired Blackbird Global and Stun Creative in 2019. From 2015-2019, in addition to his ongoing executive leadership of Schireson Associates, Kern served as Viacom's Chief Data Officer and Corporate EVP.
Danny Fisher
CEO, FilmRise
A veteran film and television producer, financier and distributor, Danny Fisher co-founded FilmRise, a leading film and TV distribution studio and streaming network. Danny developed a proprietary data analytics methodology that measures viewer demand for content. This resulted in Danny growing FilmRise from the basement of his Brooklyn residence in 2012 to the largest third party provider of content to streaming platforms today.
Paul Presburger
CEO, Pantelion Films and Pantaya
Presburger has a rich and successful 25+ year history of delivering films, television programming and other content to niche audiences across Europe, Asia, Latin America and the U.S. Hispanic market. A strong entrepreneur and manager he has been responsible for the launch of Television channels around the world for Sony Pictures and Lionsgate and the founder of several successful Entertainment content companies.
Jennifer Vaux
Jennifer Vaux, Director, Content Acquisition, The Roku Channel
Jennifer Vaux oversees content strategy, acquisition, programming and scheduling for the ad-supported component of Roku's owned and operated channel, The Roku Channel. She is responsible for sourcing and executing innovative programming acquisition deals across a range of content and business models. She works to license content for The Roku Channel in United States, Canada and the United Kingdom.
Michele Ballantyne
COO, RIAA
Michele Ballantyne is COO of the Recording Industry Association of America (RIAA). A driving force for updating intellectual property laws for the digital age, she has played an instrumental role in advocating for congressional reforms including the Music Modernization Act, the PRO-IP Act that provided colleges and universities with meaningful tools to reduce the illegal downloading of copyrighted works on campuses.
Cris Lacy
EVP, A&R, Warner Music Nashville
Cris Lacy serves as Executive Vice President of A&R at Warner Music Nashville. She is charged with overseeing the day to day operations of Warner's A&R department, as well as the careers of Kenny Chesney, Zac Brown Band, Cole Swindell, Ashley McBryde, Gabby Barrett, Brett Eldredge, Chris Janson, Cody Johnson, & Michael Ray, among others. Named one of Music Row Magazine's "Rising Women On The Row", she is also a multi-year recipient of Billboard's "Women In Music" award.
Jessie James Decker
Singer & Songwriter
Singer, songwriter, TV personality, fashion designer, beauty and lifestyle influencer/entrepreneur and 2x New York Times best-selling author, Jessie James Decker has emerged as a multi- platform juggernaut juggling fashion brands like her personally designed Kittenish line with three retail stores and growing, along with her television hosting duties. Signed to Warner Music Nashville, Jessie's passion for music has made the multi-talented artist one of music's true breakout firebrands.
Samata Narra
SVP, Equity & Inclusion, Content Strategy, WarnerMedia
Samata Narra is responsible for building innovative tools and creative solutions to help facilitate the advancement of diversity in our storytelling globally. Prior to joining the company in April of last year, she was senior vice President of Comedy Development and Current Programming for FOX.
Stephen Bruno
CMO, MGM Studios
Stephen Bruno serves as Chief Marketing Officer of Metro-Goldwyn-Mayer Studios Inc, (MGM) where he oversees global marketing and brand strategy for MGM film and television properties around the world. Prior to MGM, Stephen was VP of Creative Marketing at Netflix for four years and oversaw the global teams who conceptualized, created and executed on the positioning and promotion of Netflix Originals across all verticals.
Anne Kennedy McGuire
Partner, Loeb & Loeb
Anne Kennedy McGuire focuses on motion picture, television, podcasts and digital media as well as traditional and branded entertainment. She represents clients in a wide variety of areas, including evaluating, negotiating and drafting talent, development, production and licensing agreements, primarily for scripted and non-scripted programming, podcasts, as well as documentary films.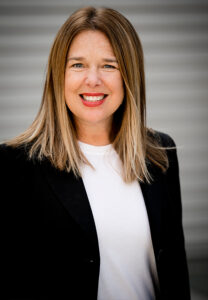 Susanna Pollack
President, Games for Change
Susanna Pollack is a cross-sector leader, public speaker, and social entrepreneur with over 25 years of experience in building successful initiatives to advance ambitious public goals through traditional and interactive media. As President of Games for Change, Susanna leads the organization including the annual Games for Change Festival, the largest industry-facing gaming event in New York, dubbed by national media as "the Sundance of video games."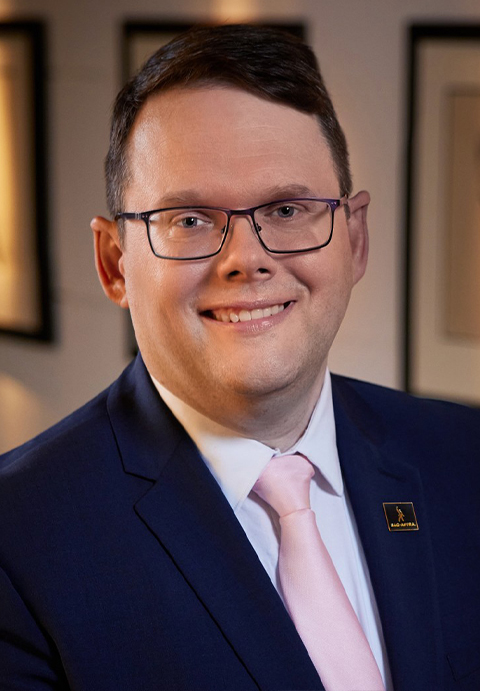 Duncan Crabtree-Ireland
National Executive Director, SAG-AFTRA
Duncan Crabtree-Ireland became the national executive director and chief negotiator of SAG-AFTRA in May 2021. Prior to this role, Crabtree-Ireland spent seven years serving as the organization's chief operating officer and 15 years as their general counsel. Last year he was responsible for coordinating the union's COVID-19 response and shaping the guidelines that allowed production to resume.
Jim Huntley
Professor & Head of Marketing, USC Games
Jim Huntley is a Marketing and Brand Management Executive with over 20 years of experience leading teams across multiple industries. After graduating from Northwestern University's Masters of Marketing Communications program, he has held senior marketing roles in multiple Fortune 500 companies, including General Mills, Nestle and Mattel. He is a Full-Time Professor in the #1 Games Program in North America, USC Games.
Laila Shabir
Founder, Girls Make Games
Laila Shabir is the co-founder and CEO of Girls Make Games. A Pakistani immigrant raised in the United Arab Emirates, Laila attended MIT and pursued finance at BlackRock followed by economic research at The Brookings Institution. She eventually found her passion in video games while watching her husband play Halo competitively. By seeing the skills he acquired through playing, she realized that a connection between education and video games needed to be formed.
Gordon Bellamy
Founder, Gay Gaming Professionals
Bellamy has played key business and product leadership roles at Tencent, Electronic Arts, as a designer on Madden NFL Football, and MTV. He served as Executive Director of both the game industry's trade organization, the Academy of Interactive Arts and Sciences and the International Game Developers Association. He holds a BA in Engineering from Harvard College.
Janina Gavankar
Filmmaker, Actor and Gaming Consultant
Janina Gavankar is an Indian and Dutch actress and modern-day renaissance woman, working across film, television, and video games as an actor, writer, director, musician, and producer. She has shared the screen with some of the most renowned actors of her time while simultaneously forging her own path with tremendous success.
Steven Shapiro
SVP, Entertainment Division, City National Bank
With over four decades of experience in the financial services industry, Mr. Shapiro has been involved in the financing of hundreds of entertainment- related projects and handles the management of several thousand entertainment-related relationships. In addition, Mr. Shapiro serves as the Entertainment Division's Sales and Marketing Manager and oversees marketing activities for the division's offices in California, New York, Nashville, Atlanta, and Miami.
2021 Moderators
Sharon Waxman
Founder & Editor-in-Chief, TheWrap
Sharon Waxman is an award-winning journalist, best-selling author and the founder of TheWrap. A leading authority on the entertainment business and media, Waxman was the Hollywood correspondent for The New York Times and a correspondent for eight years for The Washington Post.
Thom Geier
Executive Editor, TheWrap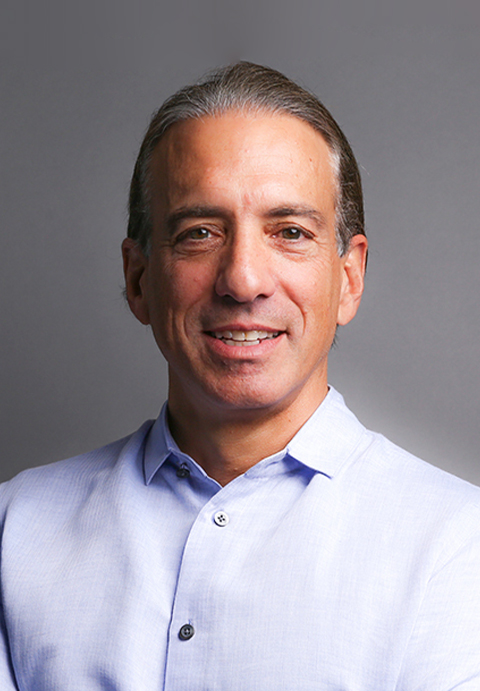 Van Toffler
CEO, Gunpowder & Sky
Van Toffler is CEO of Gunpowder & Sky. Since its inception in 2016, the studio has released 40+ feature films and series plus more than 1000 short films across theaters, TVOD and platforms including HBO, Netflix, Hulu and Spotify. Previously, Toffler served as CEO of Viacom Media Networks Music & Logo Group, launching and positioning MTV as the most valuable youth media brand.
Stacey Sher
Founder & Producer, Shiny Penny Productions
Two-time Oscar nominee Stacey Sher has produced more than 20 films, amassing nearly $2.2 billion at the global box office. Up next, she's executive producing the series "The Devil in the White City" with Martin Scorsese and Leonardo DiCaprio. Her previous credits include "Pulp Fiction," "Django Unchained" and "Erin Brockovich."
Ross Gerber
President & CEO, Gerber Kawasaki Wealth and Investment Management
Ross is the Co-Founder, President and CEO of Gerber Kawasaki Wealth and Investment Management. Ross oversees Gerber Kawasaki's corporate and investment management operations as well as serves individual clients. Ross has become one of the most influential investors on social and traditional media. His investment ideas and advice have made him a regular in global business news as well on many of the most popular podcasts.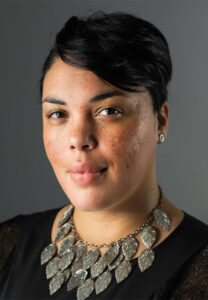 Chanel Ward
Director of Diversity, Equity, and Inclusion, Take-Two Interactive
In June, Chanel joined T2 from academia, where she spent the last 13 years developing and growing Diversity Education and Training programs. Chanel spent the past four and a half years at NYU designing and leading DEI learning and most recently served as the Assistant Dean of Diversity at NYU's Tisch School of the Arts.
Janine Rubenstein
Editor-at-Large, People
Janine Rubenstein is host of the new daily iHeart Radio podcast, PEOPLE Every Day, which launched Feb. 1, 2021, and stepped into the new role of Editor-at-Large at PEOPLE, where she continues to write, report, and oversee select editorial projects for PEOPLE. For the past nine years she has reported and edited breaking news, music features, human interest, style, and contributed to PEOPLE's popular franchises Sexiest Man Alive and the Beautiful Issue, as well as co-hosted the PEOPLE & Entertainment Weekly Red Carpet Live streaming events during awards season.
Olivia Charmaine Morris
Founder & CEO, Black Monarch Entertainment
As the Founder & CEO of Black Monarch Entertainment, Olivia is an artist and an activist that has dedicated herself to a lifelong pursuit of creating entertainment media that empowers, amplifies, and celebrates "otherness." Olivia is the 2019 Shadow & Act Executive Rising Award recipient, honoring her commitment to creating spaces for community and eliminating barriers to the entertainment industry.
Diane Haithman
Senior Entertainment Business Reporter, TheWrap
Tim Baysinger
Senior TV Reporter, TheWrap
About TheGrill
The Leaders. The Deciders. The Disrupters. Revitalized.
For over a decade, TheWrap's Grill event series has led the conversation on the convergence between entertainment, media and technology, bringing together newsmakers to debate the challenges and opportunities facing content in the digital age.
This two-day event presented by WrapPRO kicks-off on Wednesday September 29th and upholds the annual Grill experience while tailoring the format to today's needs. Fueled by a high-level crowd of industry game-changers, over two days this event is curated for the leaders, deciders and disruptors.
Topics covered at TheGrill 2021:
The Future of Theatrical
Streaming Revolution
Podcasting and Gaming
In order to access this year's event, attendees must be a subscriber to WrapPRO, our premium service for daily coverage of digital entertainment. For a taste of TheGrill check-out 'TheGrill: Focus On Streaming' on Thursday, June 24.
2021 Sponsors
2021 Partners
Gallery