Tom Hardy and Noomi Rapace are in talks to star in "Child 44," a thriller that Ridley Scott and Michael Costigan are producing for Scott Free Productions, individuals with knowledge of the deal told TheWrap. "Safe House" filmmaker Daniel Espinosa will direct from a script by Richard Price, who is adapting Tom Rob Smith's novel.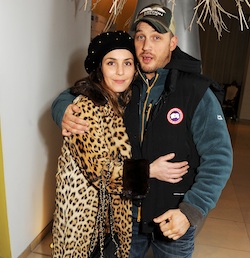 Set in Josef Stalin's Soviet Union, the story follows Leo Demidov, a disgraced intelligence agent investigating a series of child murders. The paranoid Soviet government then becomes suspicious of his investigation.
The book, the first in a trilogy, is based on the true story of Ukrainian serial killer Andrei Chikatilo.
Hardy will play the officer and Rapace his wife.
The actors will first shoot "Animal Rescue," a drama that Michael Roskam is directing for Fox Searchlight. Hardy, fresh off a year in big films such as 'The Dark Knight Rises," just wrapped "Mad Max: Fury Road." Rapace, who appeared in 2012's "Prometheus," will next be seen in "Dead Man Down."