Hurricane Irma is gathering strength at sea. It is now a Category 5 hurricane as winds faster than 180 miles per hour whip into a frenzy, on a war path of destruction for Puerto Rico, the Dominican Republic, the Bahamas, Cuba and, yes, Florida — the state where President Trump's palatial estate, Mar-a-Lago, is located.
Even if you've heard of Mar-a-Lago — and Trump's frequent visits there on the taxpayers' dime — you might not know exactly where it is located within the Sunshine State, and whether Irma has the presidential property in its crosshairs.
Let us tell you: Mar-a-Lago is in Palm Beach, roughly 70 miles north of Miami on the east side coastline of the state.
Also Read: Cher Gloriously Takes Down DACA Doubter, Promises to House Dreamers
And yes, it is in the path of Irma, according to the National Hurricane Center, a unit of the National Oceanic and Atmospheric Administration:
Also Read: Killing DACA Dreams Is Bad for Business, Hollywood Says
Let that sink in here:
And a closer look here, which shows Irma could wreak havoc on Mar-a-Lago as soon as this Sunday: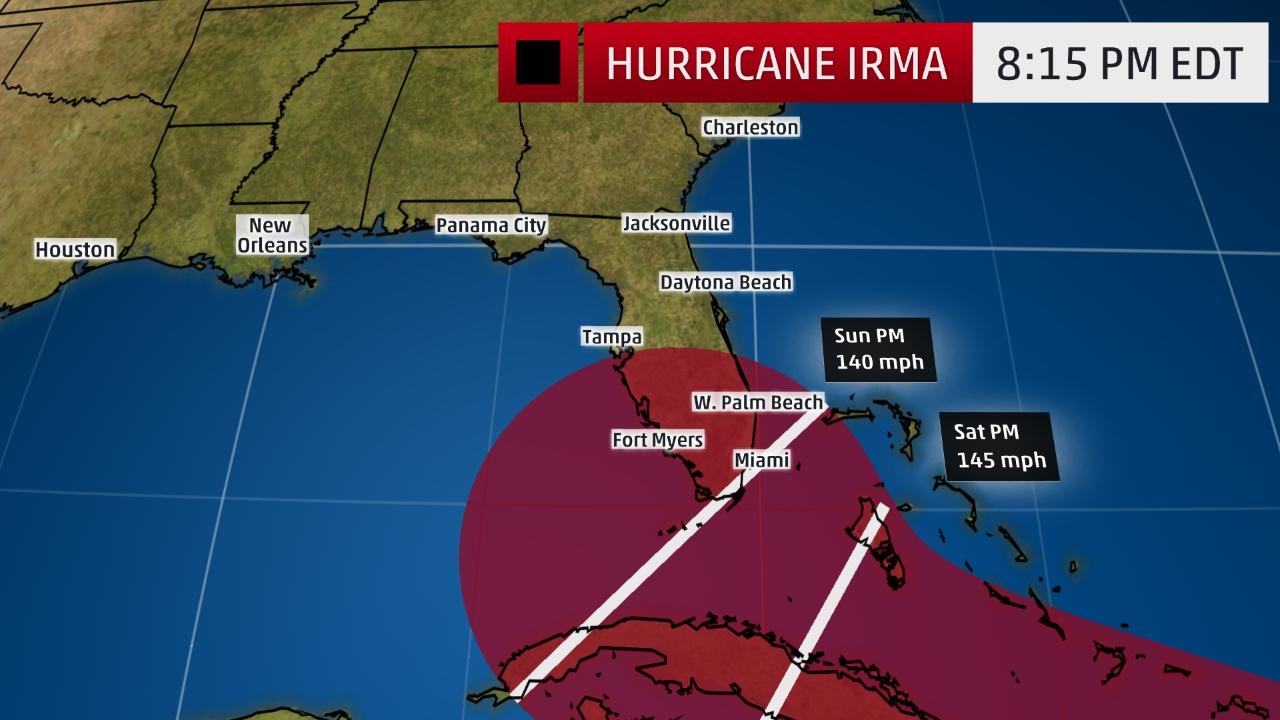 Already, POTUS detractors are rooting for the destruction of Trump's mansion by the beach:
Please tell me hurricane Irma is aimed at Mar-A-Lago…

— Eric Brothwell (@BioScienceGuy) September 5, 2017
A bonus fact for the haters: Trump also has an 11-bedroom home in the Caribbean that is arguably at higher risk of storm damage than Mar-a-Lago. It's located on the island of St. Martin.