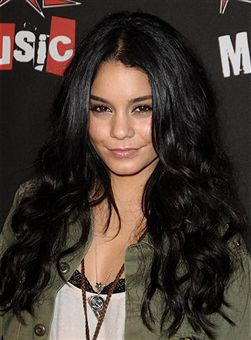 "High School Musical" star Vanessa Hudgens is in final negotiations to play the female lead opposite Josh Hutcherson in New Line's "Journey 2: The Mysterious Island," the studio has confirmed to TheWrap.
Brad Peyton is directing the sequel to "Journey to the Center of the Earth 3D," which finds burgeoning explorer Sean Anderson (Hutcherson) teaming up with his mother's new boyfriend (Dwayne Johnson) to find his missing grandfather (Michael Caine). They travel to a mysterious and monstrous island where danger lurks in unexpected places.
Hudgens will play a Pacific Islander who gets swept into the adventure and ends up falling for Hutcherson.
The script is loosely based on Jules Verne's "The Mysterious Island."
Contrafilm's Beau Flynn and Tripp Vinson are producing the picture, which is set to start production shortly in North Carolina and Hawaii.
Hudgens next stars in CBS Films' "Beastly" and Zack Snyder's action-fantasy film "Sucker Punch," both of which are scheduled for release next March.
Hudgens is represented by WME and Untitled Entertainment, and her casting was first reported by the Hollywood Reporter.