"Spring Breakers" star Vanessa Hudgens is in early talks to join the cast of Sony's genre movie "The Kitchen Sink," which has also added Denis Leary, who recently starred in the studio's blockbuster "The Amazing Spider-Man," according to an individual familiar with the project.
Robbie Pickering ("Natural Selection") is directing from a 2010 Black List script by Oren Uziel, who Sony recently hired to write "Men in Black 4" and rewrite "22 Jump Street."
A monster mash-up movie in the vein of "Zombieland," story follows a group of teens who form an unlikely alliance with vampires and zombies in order to take on an alien army.
Also read: Jennifer Lopez, Vanessa Hudgens Mix with Tiesto: Inside EDM's New Temple
Matt Tolmach is producing via his eponymous banner, whose Kate Checchi will oversee the project on behalf of the company. Lauren Abrahams will oversee "Kitchen Sink" on behalf of the studio.
Nicholas Braun ("The Perks of Being a Wallflower") stars alongside Mackenzie Davis ("Breathe In"), Josh Fadem ("The Eric Andre Show") and Chris Zylka, who played Flash Thompson in "The Amazing Spider-Man."
Also Read: Oren Uziel to Write 'Men in Black 4,' '21 Jump Street' Sequel for Sony (Exclusive)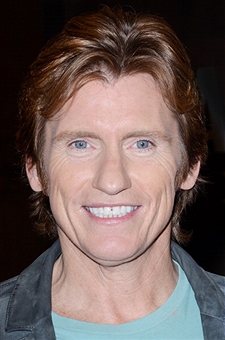 Hudgens is in early talks to play a popular teen who finds herself in danger when aliens invade her small town, which counts Leary's character among its wealthiest and smartest — if not exactly friendly — residents.
Hudgens is the former Disney Channel star who recently shed her squeaky-clean "High School Musical" image in Harmony Korine's indie sensation "Spring Breakers." She next stars alongside Nicolas Cage and John Cusack in the serial killer thriller "The Frozen Ground," as well as the indie "Gimme Shelter." The actress will soon be seen in Robert Rodriguez's sequel "Machete Kills." She's repped by CAA and Untitled Entertainment.
Also Read: Kevin Costner, Denis Leary Take ESPN Behind the Scenes of Football Movie 'Draft Day' (Video)
Leary, who played Emma Stone's father Captain Stacy in "The Amazing Spider-Man," recently wrapped Ivan Reitman's football-themed comedy "Draft Day" with Kevin Costner and Jennifer Garner. The four-time Emmy nominee starred on FX's "Rescue Me" and in Jay Roach's HBO movie "Recount," and he also voices Diego in the "Ice Age" series. He's repped by WME.