Cinematographer Denny Hall, who had worked on TV productions since the late 1980s, died Thursday morning in New Orleans, after suffering a heart attack while on location for the upcoming USA Network drama "Common Law."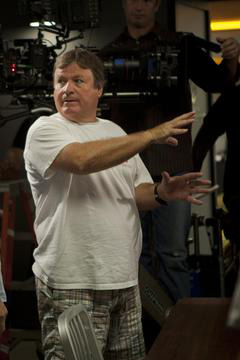 Hall experienced chest pains while in his hotel room, and an operator called paramedics, who were unable to revive him. A USA representative confirms his death to TheWrap. The news was first reported by The Hollywood Reporter.
Also read: USA Network to Practise 'Common Law' With New Series
The 54-year-old member of the International Cinematographers Guild began his Hollywood career as a camera operator on shows like "Diagnosis Murder" and "Beverly Hills 90210."
In the last decade had worked as the director of photography on "Bones," "Studio 60 on the Sunset Strip," "Big Shots," "Eli Stone," "The Cleaner," "Eastwick," "Burn Notice" and "The Lying Game."
"Common Law," which was ordered to series in July by USA, stars Michael Ealy and Warren Kole as police partners who bicker, and are sent by their boss to couples therapy.