Warner Bros. has picked up "Swear to God," a pitch from writers Alan R. Cohen and Alan Freedland, with Will Ferrell set to star, TheWrap has confirmed.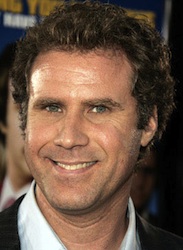 Ferrell will play an egomaniacal hedge fund manager who believes he has seen God.
The actor is now filming "Tim and Eric's Billion Dollar Movie," which he's also producing.
Cohen and Freedland wrote Warners' 2010 "Due Date," starring Robert Downey Jr., Zach Galifianakis, Jamie Foxx, Michelle Monaghan and Juliette Lewis.
Deadline first reported the news.