"J. Edgar," the J. Edgar Hoover biopic starring Leonardo DiCaprio and directed by Clint Eastwood, will get a limited release on Nov. 9 and a wide release two days later, Warner Bros. said Wednesday.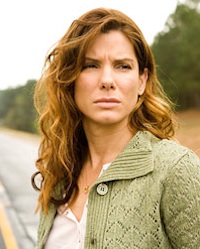 Dustin Lance Black wrote the script. The movie also stars Armie Hammer, Naomi Watts, Josh Lucas, Lea Thompson and Judi Dench.
The studio announced several other releases, as well:
>> "Extremely Loud & Incredibly Close," a drama starring Tom Hanks and Sandra Bullock, gets a limited release on Christmas Day and a wide release on Jan. 20, 2012.
>> "Journey 2: The Mysterious Island 3D," will be released Feb. 10, 2012 instead of Jan. 27, 2012.
>> "Gravity 3D," starring George Clooney and Sandra Bullock, will be released Nov. 21, 2012.