It's a known fact that everyone sounds at least 20 percent smarter with a British accent.
British actor Peter Serafinowicz, who voiced Darth Maul in "Star Wars: The Phantom Menace" and had a hilarious role alongside Melissa McCarthy in summer comedy hit "Spy," put that theory to the test by dubbing one of Trump's interviews on Fox News with his own silky smooth accent.
The result is a "Sophisticated Trump." And while the words coming out of his mouth are exactly the same, they're instantly more tolerable as he bashes possible Democratic opponent Hillary Clinton.
---
Also Read: Jimmy Kimmel Grills Donald Trump on Proposed Muslim Ban: 'Isn't It Un-American?' (Video)
---
In fact, it's almost believable when the man who wants to systematically kick immigrants out of the country says, "I think I'll win the Hispanics."
Again, almost.
Watch British Trump politely slam Clinton here.
Presidential Candidates Say the Darndest Things: 17 Wackiest Quotes From the 2016 Campaign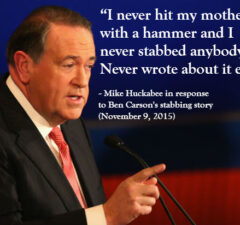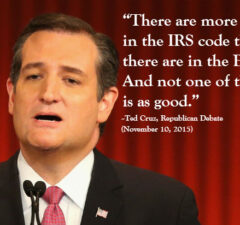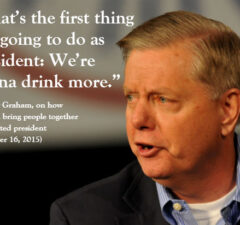 (Tap photo and swipe to view gallery)