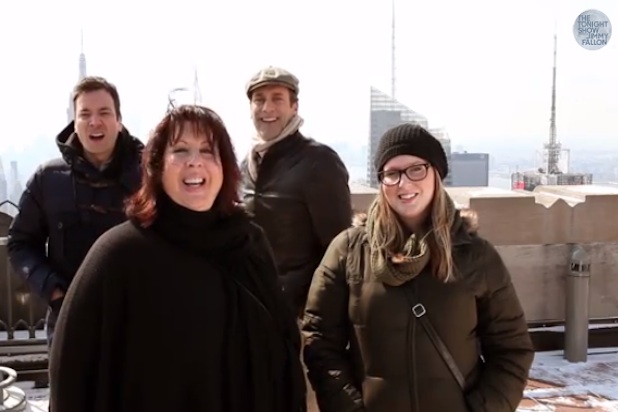 Ever have the sinking suspicion that some snarky famous person is mocking you behind your back?
For a segment on "The Tonight Show" Monday night, host Jimmy Fallon and "Mad Men" star Jon Hamm jovially snuck into the background of some unsuspecting tourists' photos at the top of 30 Rockefeller for a skit called "Celebrity Photobomb."
"We asked people if they wanted to get their photo taken, we told them it was for the Top Of The Rock website," Fallon explained. "We were lying!"
Also read: Jimmy Fallon and Tina Fey Hilariously Trade Lips and Imitate Each Other (Video)
The two hammed it up (no pun intended) and jumped into the frame of the photographs. Chest bumps ensued.
Watch the duo "photobomb" tourists below: