The Weinstein Company has acquired domestic distribution rights to "Yves Saint Laurent," a French language biopic about the legendary fashion designer, the company announced on Tuesday.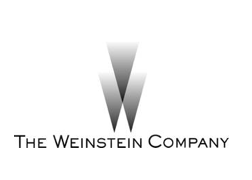 Jalil Lespert will direct the film from a screenplay he co-wrote with Marrie-Pierre Huster. Pierre Niney will star as Saint Laurent while Guillaume Gallienne will play Pierre Berge, Saint Laurent's former lover who co-founded the fashion house with him.
The film begins in January 1958 when the 21-year-old Saint Laurent was appointed to run Christian Dior's fashion house. He then met Berge with whom he created the Yves Saint Laurent Company a few years later. Their relationship has already been the subject of a documentary made by Pierre Thoretton.
"YSL's story is a 'bigger than life' type of story," Lespert said in a statement. "It is also one of the few subjects which is 'so French' and, at the same time, internationally appealing. I'm very proud to see my film brought to American audiences by TWC, who are the best possible partners, and so happy to work with Harvey Weinstein who has shown over the years his profound love for French cinema."
TWC's David Glasser and Michal Steinberg negotiated the deal with Lionel Uzan of SND Groupe M6 and Nigel Pearson of Loeb & Loeb, who were representing the filmmakers.
Uzan and Pearson have already sold the distribution rights in several territories, including the U.K., Russia and Scandinavia.
Bertrand Bonello is working on another biopic of Saint Laurent starring Gaspard Ulliel and Jeremie Renier, but the two projects are otherwise unrelated.