Wolfe Releasing acquired the U.S. rights to the Jonathan Lisecki comedy "Gayby" at the SXSW Film Conference & Festival, the company said Tuesday. The deal for the film is "valued in the low six figures," according to Wolfe.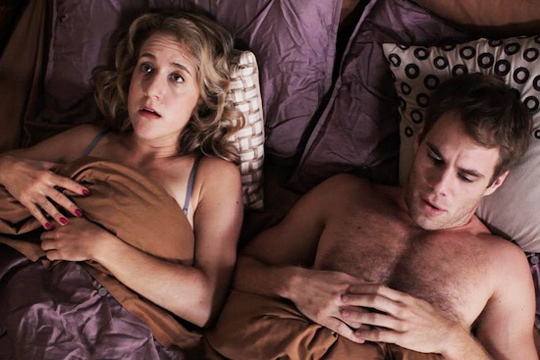 The film, which stars Jenn Harris and Matthew Wilkas, follows two former college buddies — a gay man and a straight woman — who decide to have a child together, via traditional methods.
"Gayby' is the funniest movie I've seen in years," Maria Lynn, president of Wolfe Entertainment, said. "It's a pleasure to be able to work with such a talented filmmaker as Jonathan Lisecki and help him reach the widespread audience he deserves."
The film will receive a theatrical release later this year, with DVD and Video on Demand releases following in 2013.
Amy Hobby ("The Secretary," "Adrift in Manhattan") and Anne Hubbell produced "Gayby," with Zeke Farrow and Laura Heberton executive-producing. The deal was brokered by Orly Ravid of The Film Collaborative.