Documentarian Lesley Chilcott has good intentions, but not enough tension or well-developed characters to sustain a film
App developers are the Silicon Valley technocrati next poised to disrupt and determine our e-lives, and women make up less than 20 percent of them. The six-year-old Technovation Challenge strives to make the Web 3.0 of the future a more gender-inclusive place by getting girls into coding early. Participants from high schools all over the world have just three months to create an app that solves a problem in their community.
"CodeGirl," a chronicle of this year's Technovation contest, is just as well-intentioned as its subject. It coasts for as long as it can on the feel-good fuel of watching smart, earnest girls talk about creating an app, but with virtually no tension, context, narrative or characterization driving the story, the documentary grows to feel like a parent describing their daughter's involvement in an international competition. The girls' achievements are impressive, but you definitely don't want to hear about them for nearly two hours.
See Photos: 11 Actresses Who've Called Out Hollywood on Sexism
Director Lesley Chilcott (a co-producer on "An Inconvenient Truth") follows several teams through Technovation's three rounds. The plot — though it's more accurate to simply call it the "footage" — is more or less chronological, culminating in the final pitch session, which has all the pomp and circumstance of a school-wide science fair. Coding isn't cinematic, and so Chilcott's polished camera focuses on girls talking about how exciting it is to take on a new challenge and to be praised for doing so. Across the world, all the participants are portrayed in the same way: cheerful, optimistic, giggly, nonthreatening, blandly unobjectionable.
It's noble and fair-minded for Chilcott not to pigeonhole any of the teams or the girls into contrasting personalities or narratives, save for a slight "mean girl" edit to the preppies at the very end. (Even then, the worst sin they commit is talking during another team's presentation.)
Also Read: George Clooney's Answer to Hollywood Sexism: Rewrite 'A Lot More' Male Roles for Women
But the film's emotionally detached, bird's-eye approach makes it difficult to get invested in any of the girls, much less the outcome of the contest. A third-act conflict — an issue with the visas for the Brazilian, Indian, and Nigerian teams — sparks only a hint of friction, mainly because the latter two groups are largely ignored until the film's final moments. The appeal of the apps feels niche (though of course they're meant to be), and there's little joy when the top team takes the prize, since we know so little about them.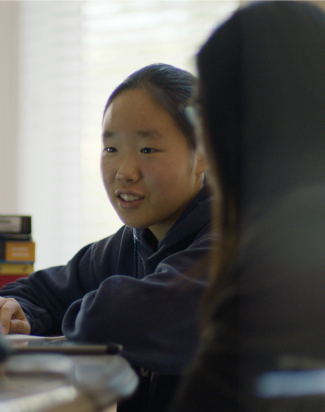 Also overlooked is any sort of larger context about why such a competition like Technovation is so important. Chilcott refrains from politicizing the gendered lopsidedness of the programming world, which robs her story of what urgency it might otherwise have. Sexism in Silicon Valley is only briefly alluded to, and just in the film's final ten minutes. One girl intelligently critiques the media coverage of the competition and its "pinkifying" emphasis on the cutesy, girly aspects of some of the apps, but there's no follow-up from either the film or the headmaster she was addressing.
See Video: Hollywood Sexism Is Tragi-Comedy As 5 Women Directors Audition for 'Space Cops 4' Gig
The three American teams to make it to the final round are all white or Asian-American students from elite private schools or wealthy suburbs, which, while not detracting from the everygirl awesomeness of the competitors, reinforces that coding isn't an equal playing field. By ignoring this class privilege, the film somewhat undermines the ideal it promotes, that any girl with a great idea can become the next Mark Zuckerberg.
Silicon Valley is built on various inequalities, and, frustratingly, "CodeGirl" isn't interested enough in delving into those issues — or the girls determined to overcome them.