Now that summer has drawn to a close and we can officially declare "Guardians of the Galaxy" the biggest winner at nearly $280 million domestically, let's take a look back at the other winners and losers to come out of  the season.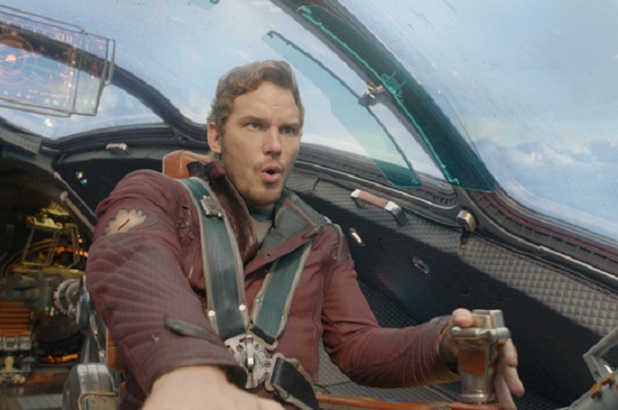 WINNER – Chris Pratt
That guy on "Parks and Recreation" became the summer's hottest male star after his endearing turn as the roguish Peter "Star Lord" Quill in the season's biggest movie, the Marvel space romp "Guardians of the Galaxy." And he'll be back next June in "Jurassic World"
LOSER – The summer box office
It finished down roughly 15 percent from last year's record-breaker, despite a huge August powered by "Guardians" and "Teenage Mutant Ninja Turtles." Thanks to some smarter budgeting, there weren't any monster bombs; the flip side is nothing came close to matching the success of last summer's "Iron Man 3."
WINNER – Angelina Jolie
The eye-popping $750 million global haul of "Maleficent" left no doubt as to who the world's biggest female movie star is. And the Louis Zamperini biopic "Unbreakable," which she's directing, is an Oscar frontrunner.
Also read: Hollywood Reacts to Brad Pitt's Marriage to Angelina Jolie
LOSER – Haters
"They'll still show up," said producer Michael Bay as bad buzz built just prior to the $100 million opening of "Transformers: Age of Extinction." A billion dollars in global box office later, Bay is still having the last laugh.
WINNER – China
"Transformers: Age of Extinction" grossed $300 million behind the Great Wall, more than any movie made in the U.S. this summer.
LOSER – Tom Cruise
This really isn't fair, because "Edge of Tomorrow" was a cool and well-reviewed sci-fi thriller that wound up making $100 million domestically and $350 million worldwide. But its $29 million second-place domestic opening behind "The Fault in Our Stars" made the $180 million epic feel like a miss.
Also read: Tom Cruise Recruits Alec Baldwin, 'White Queen's' Rebecca Ferguson for 'Mission: Impossible 5'
WINNERS – Critics
They found plenty to like this summer, and the best-reviewed blockbuster – "Guardians of the Galaxy," which had a 92 percent positive rating on review aggregation site Rotten Tomatoes – turned out to be the highest-grossing. Raves aren't a must for popcorn movies, of course. "Transformers: Age of Extinction" was the No. 2 movie at the domestic box office but had a dismal 18 percent "Fresh" rating. But positive notices had to have helped "How To Train Your Dragon 2" (92 on RT), "X-Men: Days of Future Past" (91), "Dawn of the Planet of the Apes" (90), "22 Jump Street" (84), "The Fault in Our Stars" (80), "Godzilla" (73) and "Neighbors" (73).
WINNER – Jason Blum
The king of low-budget horror movies scored again with "The Purge: Anarchy" and then signed a 10-year extension of his deal with Universal.
LOSER – Robert Rodriguez
The spectacular belly flop of "Frank Miller's Sin City: Dame to Kill For" was even worse than his last two sequels, "Machete Kills" and "Spy Kids: All the Time in the World."
WINNER – Shailene Woodley
Who knew the $12 million teen tearjerker "The Fault in Our Stars" would make more at the global box office than "Divergent"?
So that wraps up summer — on to awards season!