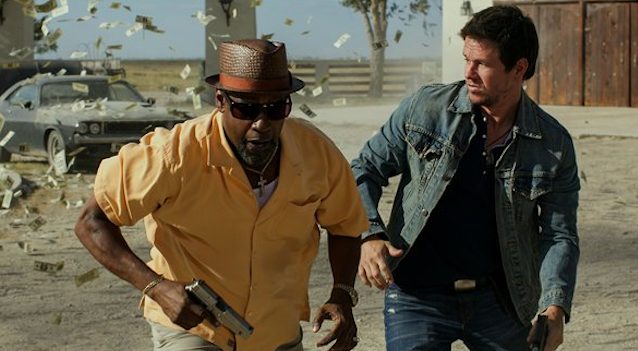 Universal's "2 Guns" grossed $1.28 million from late-night shows on Thursday, initiating Mark Wahlberg and Denzel Washington's quest to crush the Smurfs at the weekend box office.
Advanced studio tracking projected the film would cross $30 million for the weekend, more than Sony's "The Smurfs 2" is expected to gross over the three-day weekend but less than the $35 million projected for its five-day weekend. "Smurfs" opened Wednesday to $5.2 million.
In "2 Guns," Wahlberg and Washington star as a pair of federal agents — Wahlberg from the Navy and Washington from the DEA — dispatched on an undercover assignment without knowledge that the other is also an agent. After initially clashing, they unite to combat the corrupt politicians who pitted them against one another.
Also read: Denzel Washington: Mr. Dependable Looks to Extend Box-Office Hot Streak With '2 Guns'
Though few stars in Hollywood can claim to be sure bets at the box office any more, Washington has been one of the film industry's steadiest hands. Each of his past five movies have crossed $150 million worldwide.
Baltasar Kormákur, who previously directed Wahlberg in "Contraband," directed "2 Guns" from a script by Blake Masters. Critics are mixed on the movie, which has a 59 percent score on Rotten Tomatoes and a 55 on Metacritic.