With movies from blockbuster franchises like "Star Wars," "The Avengers" and James Bond rolling out, industry insiders and analysts say the 2015 box office is a good bet to be the biggest in history.
Joining the chorus hailing this year's prospects for the exhibition sector and the movie biz in general is B. Riley analyst Eric Wold.
"After declining by 5.2 percent in 2014, the domestic box office should rebound sharply by 7-8 percent in 2015 and set a new annual record above $11 billion," Wold said, adding that he expected Imax and 3-D to be a driving force.
Also Read: After Five Percent Box Office Slide in 2014, 2015 Looks to Break Records
Also arriving this year will be a "Jurassic Park" sequel, a new "Mission Impossible" film, "Furious 7,"  and "Ted 2," along with high-profile animated entries including the "Minions" movie and Pixar's "The Good Dinosaur."
But before filmmakers, studios and theater owners can start counting those box-office billions, there are questions to be answered:
Which will be bigger, "Star Wars: The Force Awakens" or "The Avengers: Age of Ultron"?
Both will be blockbusters, but most analysts believe this will go to Luke Skywalker and his pals, and that the real question is whether "Star Wars 7" will be the first movie that James Cameron isn't involved with to make $2 billion at the box office. Betting against Marvel's all-star team seems risky though. Either way, the biggest winner will be Disney, which is releasing "Age of Ultron" on May 1 and "Star Wars" on December 18.
Can "Fifty Shades of Grey" be a hit if the Heartland – and guys – aren't into bondage?
The title alone was enough to keep flyover state audiences away from Sony's racy comedy "Sex Tape" last year, so it's safe to assume Universal's adaptation of E.L. James' BDSM-tinged novel will not play in Peoria. And how many guys will submit and be dragged to the Valentine's Day weekend opening? Not to worry, because the buzz around the steamy Dakota Johnson–Jamie Dornan romance is such that the turnout on the two coasts will be massive. And the success of female-skewing hits like "Sex and the City" and "Twilight" has proven movies can break out without men.
Also Read: Colin Firth Trains Future Super-Spies in New 'Kingsman: The Secret Service' Trailer (Video)
Do we like the idea of Colin Firth kicking ass?
The cerebral and often staid star of "The Kings Speech" isn't the first guy you'd think of to play a deadly super spy. But he will in Fox's "Kingsman: The Secret Service," which costars Samuel L. Jackson and opens against "50 Shades of Grey." Check out the action and fight scenes in this trailer, and you might be convinced.
Can Johnny Depp break his slump with "Mortdecai"?
It's been four straight flops since he scored big at the box office as Jack Sparrow in the "Pirates of the Caribbean" movies. If Lionsgate's action-comedy set in the art world doesn't connect, it could make a major thud. But its starry cast, which includes Gwyneth Paltrow, Ewan McGregor and Olivia Munn, could bring out legions of fans. So, who knows? We'll find out on Jan. 23.
Can Jennifer Lopez break her slump with "The Boy Next Door"?
The singer has had several big-screen misfires since her last hit, 2005's "Monster in Law." This one is a sexy, R-rated thriller costarring Ryan Guzman that J. Lo is producing with Jason Blum, who has the Midas touch at the box office. Universal rolls it out on Jan. 23 as well.
Also Read: Fox Breaks Global Box-Office Record With $5.5 Billion in 2014
Is Shailene Woodley really a movie star, and is "Divergent" really a hit teen franchise?
If you're expecting Jennifer Lawrence–type star turns, or "Hunger Games" returns, you'll likely be disappointed. But the "Divergent" sequel will be the opportunity for the actress and the franchise to step out of the shadow cast by that film, and Lionsgate will be banking on that when it rolls out "The Divergent Series: Insurgent" on March 20.
Could there be a better battle of the sexes at the multiplexes than "Mad Max: Fury Road" vs. "Pitch Perfect 2"?
Not since the Christmas Day match-up of "Django Unchained" and "Les Miserables" in 2012 has there been a weekend more likely to cause couples to go their separate ways in the theater lobby. Warner Bros. banked on the testosterone crowd when it put George Miller's long-awaited apocalypse saga starring Tom Hardy up against Universal's Anna Kendrick–Rebel Wilson a cappella comedy on May 16.
What if James Bond was a woman? And hilarious?
We'll see when Sony rolls out the Melissa McCarthy comedy "Spy" on May 22. It's written and directed by Paul Feig ("Bridesmaids"), so this one could also provide a hint as to what the all-female "Ghostbusters" reboot that he's developing for Sony may look like.
Who'll be left standing when "Seventh Son" and "Jupiter Ascending" square off?
Both of these pricey epics have taken long and winding roads to their head-to-head battle on Feb. 6. Universal took on "Seventh Son," the Jeff Bridges–Julianne Moore fantasy based on the first novel from  "The Spook's Apprentice" by Joseph Delaney, when Legendary Pictures and Warner Bros. split. "Jupiter Ascending" was set for last summer until Warner Bros. pushed the Wachowski brothers' space opera starring Channing Tatum and Mila Kunis to this spring.
Also Read: Marvel's 'Agent Carter' Casts 'Jupiter Ascending' Star James D'Arcy
Will the bad dinosaurs of "Jurassic World" out-earn "The Good Dinosaur"?
The latest installment in the franchise stemming from Steven Spielberg's blockbuster 1993 T. rex tale hits screens on June 12, after spending more than a decade in development. Newcomer Colin Trevorrow ("Safety Not Guaranteed") takes the directing reins and Chris "Star Lord" Pratt is red-hot, so this one should bring the thunder for Universal. Disney pushed "The Good Dinosaur" from 2014, in part to land the prime Nov. 25 release slot, a launching pad for some of its biggest animated hits. Both will be very big, but we're betting the minivan crowd will push Pixar's dinos just past "Jurassic."
How will "Furious 7" drive, with James Wan behind the wheel and Paul Walker gone?
Set for last summer before Walker's death, "Furious 7" will get a big boost from the addition of director Wan ("The Conjuring"), a major horror hit-maker. With its increasingly international flavor – the better to drive overseas grosses – and multicultural cast, this installment should rank among the series' highest-grossing outings. It opens on April 7.
Also Read: Kicking 'Hobbit' Habit Will Change Holidays for Warner Bros. and Moviegoers
Is buddy blood thicker than box office?
Disney opens "Ant-Man," with Paul Rudd starring as the diminutive Marvel hero, on July 17. That's the same day that Universal rolls out "Trainwreck," the Amy Schumer comedy directed by Rudd's longtime bud Judd Apatow. "Guardians of the Galaxy" showed how much brand power Marvel brings, even with lesser-known characters, so bet on the bug man.
Will Ah-nold ever really be back at the box office?
If Schwarzenegger can't connect in a return to his signature role in "Terminator: Genisys," the answer is no. The former California governor's box-office muscle has atrophied since he returned to the movies, but Paramount is betting big that his classic character will bring back his multiplex muscle, with "T2" and "T3" set for 2017 and 2018. "Genisys" rolls out on July 1.
Can "Fantastic Four" be the next "X-Men" for Fox?
This could very well become another Marvel blockbuster, and if it does, casting will be a big key. Rising stars Miles Teller, Michael B. Jordan, Jamie Bell and Kate Mara make up the superhero team and will be directed by Josh Trank ("Chronicle"). Those names, the Marvel brand and the curiosity surrounding this franchise reboot should generate a big debut on Aug. 7.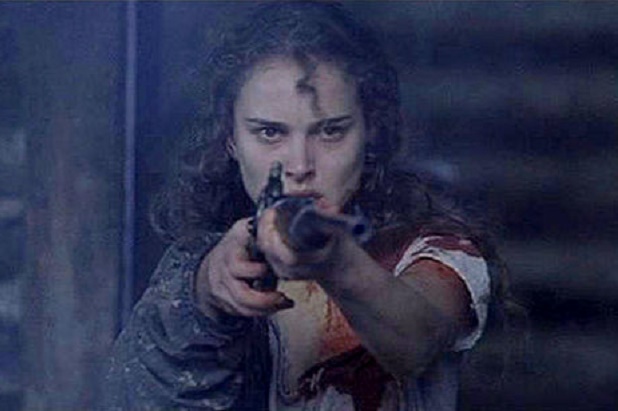 Will the Natalie Portman Western "Jane Got a Gun" make any buckaroos?
Westerns of any sort are a tough sell at the box office these days, as Seth MacFarlane ("A Million Ways to Die in the West") will tell you. But maybe a Wild West tale with a female lead is just the twist needed to fire up the genre? Relativity Studios hopes so and will open it on Sept. 9.
Whatever happened to M. Night Shyamalan?
The director is still trying to recapture the success he found early in his career with "The Sixth Sense" and "Signs." He returns as the writer and director of the low-budget horror film "The Visit," which opens on Sept. 11. The producer is Jason Blum, and Hollywood's premier horror-meister could help him return to form.
Also Read: M. Night Shyamalan's Creepy Old People Movie 'The Visit' Lands at Universal
With "Jem and the Holograms," can Jason Blum do for musicals what he's done for horror movies?
No, he probably won't rewrite the playbook on movie musicals. But it's a good bet this will make money for Blumhouse Productions and Universal when this low-budget musical based on the TV cartoon debuts on Oct. 23. Blum has proven that profit margins as much as the box-office number matter.
Will Charlie Brown cry "Arghh!" when he goes up against James Bond in "Spectre"?
Not necessarily, even with Sam Mendes directing and Daniel Craig starring as Bond. The two cultural icons will square off on Nov. 6, and while Bond is among the most-bankable box-office bets, Fox's animated "The Peanuts Movie" should bring out its fans, too. In a year filled with potential blockbusters, studios are forced to take them on and share dates. If it works, it's clever counter-programming — if it doesn't, it's more like, "What were you thinking?"
Will the "Hunger Games" finale top the last "Twilight" movie at the box office?
The grosses for last year's "Mockingjay – Part 1" came in a little under the previous films in the series. If that's because some fans were waiting for the finale, it will. But if that was a sign of franchise fatigue, it won't. Here's betting the Jennifer Lawrence sci-fi saga goes out with a bigger bang than Bella's when it debuts on Nov. 20 for Lionsgate.
Will "Mission Impossible 5" save Tom Cruise's career, again?
"Mission Impossible: Ghost Protocol" revived the franchise and Cruise's career back in 2011. Both could use another boost and will get it if the Christopher McQuarrie–directed action film is as good as "Ghost Protocol." Paramount is counting on that with its Christmas Day release.
Also Read: Tom Cruise Courted to Co-Star in 'Highlander' Reboot (Exclusive)
How excited is Sony about its untitled Christmas comedy from "Warm Bodies" director Jonathan Levine that Seth Rogen has made with Joseph Gordon-Levitt?
The global brouhaha surrounding "The Interview" has driven Rogen's Q Score through the roof, but hasn't done anything for the studio's bottom line. Among the emails made public by the hackers were notes revealing that Kanye West will have a role in the new film, but reports that the plot involves assassinating Santa Claus are unconfirmed.