When James Murdoch announced that the News of the World would be closing, it was seen as a bold move to contain a high-risk scandal.
But instead, the scandal was widened and spread, leading to 10 arrests so far, including four reporters, two News Corp. senior executives and a former spokesman for the prime minister.
Read also: Police Chief Resigns, Rebekah Brooks Arrested in News of the World Fallout
And the scandal shows now sign of abating. Here is a timeline of the key events and players in the media world's biggest scandal in years:
2002: London teen Milly Dowler disappears and is later found dead. This is what reignited the scandal. While arrests of News of the World employees for phone hacking date back to 2007, it was not until allegations that a private investigator hired by the World hacked into Dowler's phone that the scandal reached a mass audience.
2007: News of the World's royal affairs editor Clive Goodman is jailed for phone hacking. Goodman and private investigator Glenn Mulcaire were both imprisoned in January, marking the first conviction in the case. World editor Andy Coulson resigns though he claims no knowledge of what happened. Four months later Coulson takes a job as the Conservative Party's director of communications. The party is led by current UK Prime Minister David Cameron.
January 2011: A new police investigation, firings and Coulson resigns. The London Metropolitan Police opens a new investigation into allegations of phone hacking as News of the World fires senior editor Ian Edmondson following an internal inquiry. Coulson, now director of communications for Cameron as prime minister, resigns amidst unyielding scrutiny.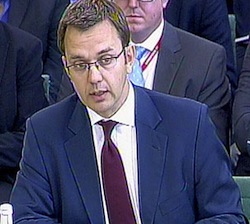 April 2011: Three more arrests. Both Edmondson and News of the World reporter Neville Thurlbeck are arrested for suspected phone hacking April 5. The tabloid finally admits it had a role in hacking and a little more than a week later assistant news editor James Weatherup is arrested as well. All three were released on bail.
June 2011: Two more arrests. Ternia Taras, a freelance journalist, and Laura Elston, the Press Assocation's royal correspondent, are both arrested on suspicion in connection with the police's investigation.
July 4-6, 2011: The conflagration begins. A lawyer representing Dowler's parents says the girl's phone was hacked while the police investigation was ongoing. The list of possible targets — civilian, political and celebrity — begins to expand, including soldiers killed in Afghanistan and Iraq. Reports of bribing police officers that implicate Coulson begin to surface. Advertisers start to distance themselves from News of the World. Rupert Murdoch appoints News Corp. executive Joel Klein to lead an internal investigation.
July 7: James Murdoch announces News Corp. will close News of the World after its last issue Sunday July 10.
July 8: Coulson and Goodman arrested. Coulson is arrested for possible hacking and corruption while Goodman is arrested again for suspected bribery. Both are released on bail. Meanwhile, Cameron announces a pair of inquiries into the scandal as a cloud hangs over Murdoch's attempted purchase of British broadcaster BSkyB.
July 10-12: Rupert flies to London, Gordon Brown hacked and BSkyB in jeopardy. Murdoch decides not to spin off Sky News, a precondition to his attempted bid for the remaining shares of BSkyB. Members of the British government call for Murdoch to drop his bid all together while former Prime Minister Gordon Brown becomes the latest alleged hacking victim. High-ranking officials in the Metropolitan Police appear in front of Parliament to ask questions about the failure of past investigations, as well as potential corruption.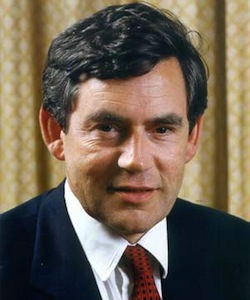 July 13-14: BSkyB bid dies, another arrest and more inquiries. News Corp. announces it has withdrawn its bid for BSkyB. News International chief executive Rebekah Brooks, formerly editor of News of the World, agrees to testify before Parliament's Culture, Media and Sport Select Committee. Rupert and James Murdoch agree after formal summons are delivered to News International offices. Neil Wallis, former executive editor of the World, is arrested for possible hacking. Rupert defends his company in an interview with the Wall Street Journal, which News Corp. owns. The FBI announces an investigation into alleged hacking of 9/11 victims and families, a claim that traces back to a single article in the Daily Mirror.
July 15: Brooks and Les Hinton resign. Brooks resigns and is replaced by Tom Mockridge, chief executive of Sky Italia. Les Hinton, former chief of News International and then CEO of Dow Jones & CO. follows her out the door. Hinton had faced increasing scrutiny both because of his past at News International and because he led an internal investigation that found that only one person conducted the hacking — Goodman.
July 16-17: Brooks arrested and the chief of the Metropolitan Police resigns. During a weekend in which Murdoch takes out full-page ads in newspapers across England to apologize, Brooks — his close friend and adviser — is arrested for possible hacking and corruption. Meanwhile Sir Paul Stephenson, chief of the London police, resigns over his connections with Wallis.