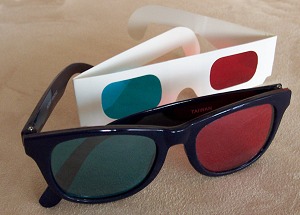 3D Entertainment Films on Wednesday unveiled a slate of titles headed for IMAX theaters.
The company said it is scheduled to release at least two titles per year beginning in 2011.
Included in the lineup are "Air Racers 3D: Forces of Flight" (summer 2011), "Patagonia Wilderness 3D" (Working Title) (fall 2011), "Time, the 4th Dimension" (working title) (spring 2012), "Kenya: The Big Five" (working title) (fall 2012) and "Turtles: The Last Dinosaurs" (working title) (spring 2013).
"These landmark 3D films will be produced internally with the collaboration of local production partners," said chairman and CEO Francois Mantello. "After successfully releasing Jean-Michel Cousteau's 2003-2008 3D underwater film trilogy, which has already grossed $80 million theatrically, our ambition to become a leading player in the marketplace by offering IMAX and Digital 3D theatre operators unique, quality 3D films on a regular basis remains unchanged."