Hollywood movies have traditionally been a major source of inspiration for Halloween costumes and 2014 is no different.
Between "Frozen," "Maleficient," and a score of beloved Marvel Cinematic Universe characters, the studio holding the most sway over the spooky holiday is clearly Disney.
See photos: Halloween in Hollywood Costume Contest – You Be the Judge! (Photos)
"Frozen," in particular, is expected to be the spooky holiday's biggest draw. One study showed 1.2 million people were on the hunt for outfits inspired by the 2013 animated hit, with the characters Elsa and Olaf getting the most searches. Zombies are also expected to be a popular choice, thanks in part to AMC's highly rated series "The Walking Dead."
Also read: Halloween Viewing Guide: 19 of the Week's Most Hauntingly Awesome Offerings
There's also a good chance your Halloween party will have at least one person dressed up like a Marvel superhero, with "Guardians of the Galaxy's" Groot and Black Widow expected to be popular selections.
So, in case you still haven't figured out what you're wearing this year, here are Hollywood's 9 most popular costumes:
1. "Frozen" 
People just can't "Let It Go." After scoring over $1.27 billion around the globe, a touring arena show and countless covers of its Oscar-winning original song, it's no wonder little girls can't get Princess Elsa, or her magical friends, out of their heads. The movie that Disney CEO Robert Iger called one of the company's "top five" franchises of all time was searched an astonishing 1,192,000 times. SLI Systems pointed out that's nearly 160 percent more search activity than any movie in 2013.
See video: Disney Villains Cover OneRepublic Song in Halloween-Themed Parody 'Counting Scars'
2. "The Walking Dead" — and Other Zombies
Given the popularity of AMC's "The Walking Dead," there will surely be more than a few Daryls or Ricks roaming the streets on Friday, but the show's zombies are the real stars. They've been a staple of horror since George A. Romero's "Night of the Living Dead" became a cult classic in 1968, so it makes sense that it's the second-most searched for costume on the web with 863,000.
3. "Teenage Mutant Ninja Turtles"
Trailing behind zombies, ninjas, pirates, clowns, witches and vampires in the SLI Systems study are the four brothers from under the streets of Manhattan with 536,000 searches. Whether people kick it old school, or embrace Paramount's new (and improved?) version of Leonardo, Donatello, Raphael and Michelangelo, there will be plenty of "Teenage Mutant Ninja Turtles" asking you for candy. Major props to anyone who can pull of Super Shredder from "Secret of the Ooze."
Also read: Ratings: ABC's 'Great Halloween Fright Fight' Special Down 21 Percent From 'Christmas Light Fight'
4. Batman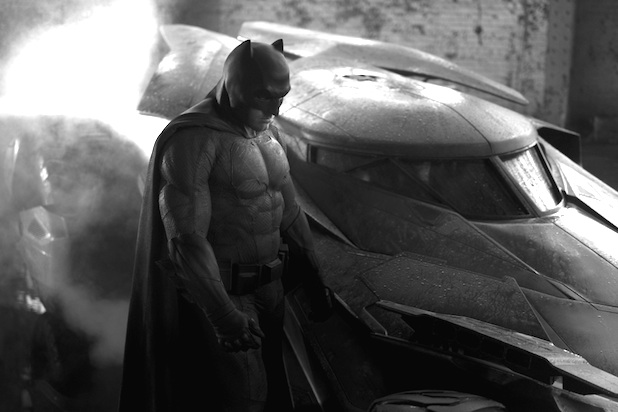 Sorry, Superman. Not only did you lose first billing in the title of Warner Bros.' upcoming "Batman v Superman"  movie, you didn't even make the list. Ouch. But perhaps it's just because being Batman is more fun, since there are so many costume variations to choose from. Will anybody try to tackle a homemade version of the Batsuit Ben Affleck will be seen wearing on the big screen next year? SLI Systems found 251,000 searches related to the Dark Knight.
5. "Despicable Me"
SLI Systems counted 233,000 searches for this huge animated hit, starring Steve Carell as a heroic supervillain. Keep an eye out for good ol' Gru because he may be hard to spot amongst all of the minions running around. 78 percent of related searches were specifically for the funny looking yellow things.
6. "Maleficent"
See video: Brad Pitt, Zach Galifianakis 'Between Two Ferns' Ends With 'Sh–tty Actor' Insults, Spit in the Face
227,000 searches proved there are plenty of people looking for a wicked good Disney costume this year. And according to a Fandango survey, Angelina Jolie's heroic version of the misunderstood fairy from Disney's "Sleeping Beauty" is the top movie-inspired costume for the ladies this year.
7. "Star Wars"
With so many characters in the ever-expanding universe George Lucas created in 1977, plus a J.J. Abrams-directed sequel on the way, it's hard to imagine a Halloween when Jedis, Siths, Wookies and Stormtroopers won't be in style. SLI Systems found 148,000 searches related to the massive Disney franchise.
8. Groot from "Guardians of the Galaxy"
Fandango found that this talking tree voiced by Vin Diesel was the top costume choice for male moviegoers. True Halloween fanatics will stay in character all night, and stick to this Marvel superhero's three-word vocabulary, which will either be awesome, or get real old real fast.
9. "Captain America"
Also read: Chris Evans' Directorial Debut 'Before We Go' Sells to Radius
None of Earth's mightiest heroes made the cut in SLI Systems study of most searched costumes, but Fandango found it to be the second-most popular movie-inspired costume this year for guys in its annual survey. If any adventurous adults are looking to spice up the costume and make it a little sexier for the sake of getting extra attention at parties, go with Chris Evans' circa 2001, and throw a patriotic shield around your arm to make it official: