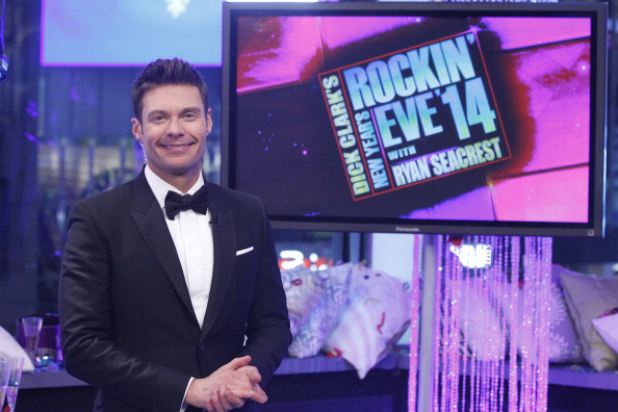 Part 1 — the count-up and count-down portion — of ABC's "Dick Clark's New Year's Rockin' Eve With Ryan Seacrest" pulled in its largest audience in 13 years and topped its NBC and Fox competition combined.
The hour-plus Part 1 aired from 11:30 p.m. to 12:37 a.m. ET, hauling in 22.8 million total viewers. Ratings-wise, it brought in a 7.1 rating/26 share in the advertiser-coveted 18-49 demographic.
Also read: Ratings: ABC's Drama 'Assets' Hits New Low
In terms of audience size, the ball-dropper qualified as the network's top non-sports telecast since February's Academy Awards. The show's 22.8 million viewers dwarfed the combined New Year's Eve competition from NBC and Fox — who summed 13.9 million viewers. CBS did not air special New Year's Eve programming.
In 2000, "New Year's Rockin' Eve" Part 1 had 23.2 million viewers.
Part 2 of ABC's coverage was up in viewers for the third straight year.