Brit Hume has some advice for Tiger Woods: Drop Buddhism, turn to Jesus.
Hume, appearing on Fox News Sunday, said this:
"The extent to which he can recover seems to me depends on his faith. He is said to be a Buddhist. I don't think that faith offers the kind of forgiveness and redemption that is offered by the Christian faith. So, my message to Tiger is, 'Tiger, turn to the Christian faith and you can make a total recovery and be a great example to the world."
Christ.
Elsewhere in Tiger …
A report out of New York has Woods currently holing up at the Trump International Hotel in Manhattan. Either there, or Africa.
Vanity Fair is set to publish sultry, unseen photos of Woods – shot by (who else?) Annie Leibovitz – in its February issue, as well as the shirtless, iron-pumping cover shot: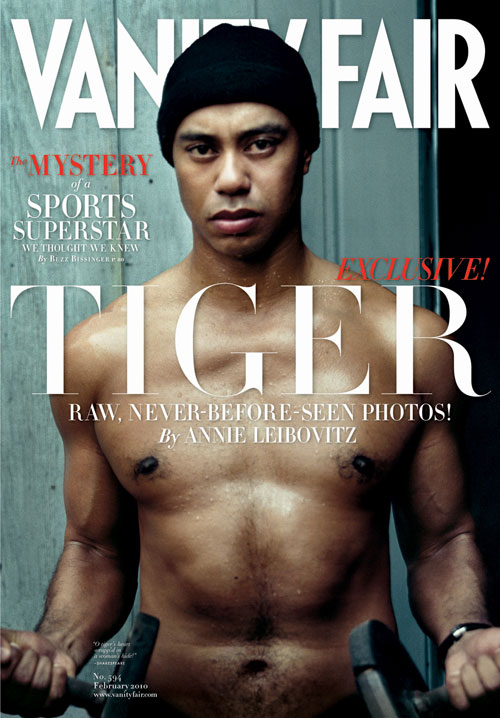 There's an accompanying essay by Buzz Bissinger, the sportswriter that, you might recall, once went ballistic on Will Leitch, the founder of Deadspin and now contributing editor at New York magazine.
And the New York Post put together a handy 2010 calendar of "Tiger's Babes" – one transgression per month!