After receiving a legal setback from an appeals court earlier this month, networks are taking another shot at blocking Barry Diller's Aereo service, filing petitions to re-hear arguments for an injunction against the service, which brings broadcast programming to subscribers over the web via individual antennae.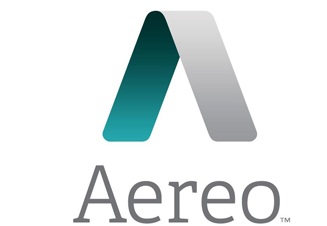 In two separate petitions filed with the U.S. Court of Appeals for the 2nd Circuit, ABC, CBS, NBC Universal, Fox Television Stations and other entities argue against the 2-1 decision, which was handed down by the same court earlier this month, which shot down the networks' efforts to block the Aereo service.
The networks argue that Aereo violates the Transmit Clause of the Copyright Act of 1976, despite the court's earlier ruling.
Also read: Aereo, Enemy of Broadcast Networks, Raises $38M to Expand Into 22 New Cities
In earlier legal proceedings, the networks have argued that Aereo is essentially committing copyright infringement by retransmitting broadcasts.
Aereo, which is currently only available in New York City but is seeking to expand to 22 other cities, has countered that it shouldn't have to pay the networks to fees to transmit the broadcasts, since it's only providing subscribers with the same signal they'd receive by setting up antennae themselves.
The 2nd Circuit Court of Appeals sided with Aereo's interpretation on April 1, in a 2-1 decision that the networks now hope to revisit.
Also read: Fox, Tribune, PBS: Aereo Court Decision a 'Loss for Creative Community'
In the petitions, the networks likened Aereo to cable and satellite companies, which must obtain rights and pay fees to re-transmit broadcasts.
"The Majority [in the April 1 decision] concluded that Aereo's unauthorized commercial retransmissions are lawful even though Aereo does just what Congress proscribed in the Transmit Clause and 'precisely what cable companies, satellite television
companies, and authorized Internet streaming companies do.'"
The networks also assert that the fact that Aereo uses antennae is a technicality that has no bearing on whether the company is violating the Copyright Act.
"The only distinctions between Aereo and other infringing retransmitters are
the thousands of mini-antennae used by Aereo and the technologically superfluous subscriber-associated copies Aereo inserts into the retransmission path," one of the petitions reads. "Congress, however, made clear that the method, technique or system used cannot matter; all are covered by the sweeping 'any device or process' language of the Transmit Clause."
Pamela Chelin contributed to this report.