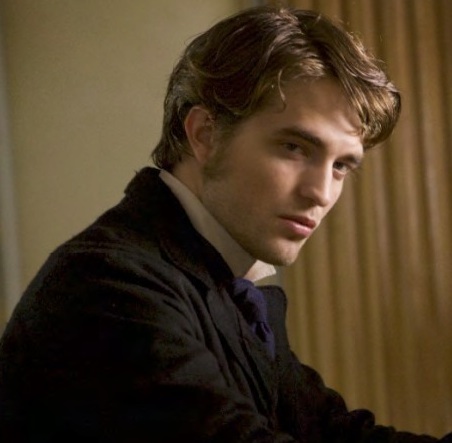 Sony Pictures nabbed North American rights to "Bel Ami," the drawing-room drama starring "Twilight" hottie Robert Pattinson.
The deal comes on the second day of the American Film Market.
In addition to Pattinson, "Bel Ami" co-stars Uma Thurman, Kristin Scott Thomas and Christina Ricci.
The deal was concluded between Michael Helfand, executive VP of business affairs, and Tana Evans, VP of acquisitions and distribution for Sony Pictures Worldwide Acquisitions, and Ben Roberts, CEO for Protagonist Pictures.
Pattinson plays penniless ex-soldier Georges Duroy, whose remarkable rise through the echelons of the Parisian beau monde in the 1890s tells a tale of ambition, power and seduction, according to the studio.
The screenplay was written by Rachel Bennette from the original novel by Guy de Maupassant, and the film was directed by Declan Donnellan and Nick Ormerod. The film is a Red Wave Films production in association with XIX Film, Protagonist Pictures and RaiCinema.
Studio Canal secured rights for the UK, Germany and France, while RaiCinema will handle the film in Italy. Hopscotch have taken Australia, Independent has Benelux, Impuls has Switzerland, Scanbox for Scandinavia, Golden Scene for Hong Kong/Macau, Unikorea Culture and Art for South Korea, SSG for Taiwan, Central Partnership for CIS, Ablo for Eastern Europe, Ozen Film for Turkey, Lusomundo for Portugal, Front Row for the Middle East, California Filmes for Latin America, PVR for India, PT Amero for Indonesia, Pioneer for the Philippines, Nu Metro for South Africa, Passion Encore for Singapore and Hollywood Entertainment for Greece and Cyprus.
The international roll-out of the film will begin from the end of February 2012.