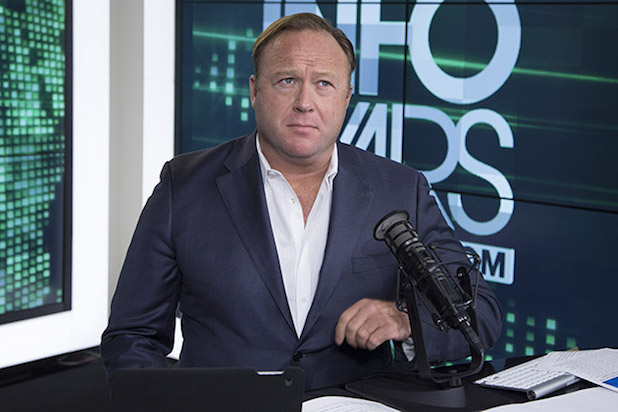 InfoWars boss Alex Jones has been hit with a lawsuit by a man who says that he witnessed the deadly rally attack in Charlottesville, Virginia, last August, and was harassed and threatened after being painted as "a CIA or 'deep state' operative" who helped orchestrate the attack as a "false flag."
The suit, filed by Brennan M. Gilmore, alleges multiple counts of defamation as well as intentional infliction of emotional distress.
"On August 12, 2017, Mr. Gilmore witnessed firsthand James Alex Fields Jr., a neo-Nazi, deliberately drive his Dodge Challenger into a crowd of peaceful protesters, killing Heather Heyer and injuring many others. Mr. Gilmore, who had been filming the protesters as they moved up the street, happened to catch Fields' attack on video. Mr. Gilmore posted the video on Twitter, where it attracted the attention of the press," the suit reads.
Also Read: Microsoft Received Hundreds of Sexual Harassment and Gender Discrimination Complaints, Lawsuit Says
"After discussing what he had witnessed that day with a number of reporters, Mr. Gilmore soon became the target of right-wing conspiracy theories. Supporters of the alt-right and the 'Unite the Right rally,' including the defendants, created a new identity for Mr. Gilmore — the organizer and orchestrator of Fields' attack and a traitor to the United States. Defendants' lies about Mr. Gilmore quickly mobilized their army of followers to launch a campaign of harassment and threats against Mr. Gilmore that continue to this day."
Also Read: Alex Jones' InfoWars Sued by Pepe the Frog Creator
InfoWars is also named as a defendant in the suit.
According to Gilmore, being used as a tool for the defendants' "agenda" has had "immediate, tangible consequences for Brennan and his family." According to Brennan, a list of his and his parents' known addresses was posted online, prompting local law enforcement topatrol his parents' home. Brennan also said he "suffered from an overwhelming volume of hate mail and death threats, hacking attempts, and even in person harassment on the streets of Charlottesville."
Gilmore says that the defendants "knew or should have known from recent, publicized experiences that their defamatory publications about Mr. Gilmore would incite harassing and threatening messages against him in Virginia. Defendants' audience routinely answers calls to action with violence and anger."
Also Read: Why Is Alex Jones Feuding With a 17-Year-Old School Shooting Survivor?
TheWrap has reached out to InfoWars for comment on the lawsuit.
Gilmore seeks unspecified damages in the suit.