The stars of HBO and Showtime are colliding, as Alexander Skarsgard ("True Blood") and Cameron Monaghan ("Shameless") are in advanced negotiations to join Jeff Bridges and Meryl Streep in Philip Noyce's adaptation of "The Giver," an individual familiar with the project has told TheWrap.
The Weinstein Company and Walden Media are producing the movie, which is based on the bestselling book by Lois Lowry.
See photos: 22 New Stills of 'True Blood' Season 6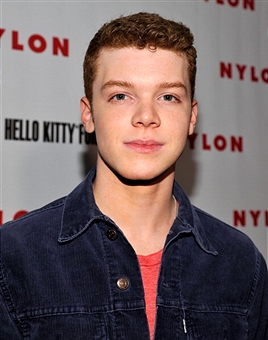 "The Giver" is a fantasy tale set in a dystopian society that fears freedom. All memory of human history has been erased, emotion does not exist and citizens' professions are chosen for them.
Brenton Thwaites stars as Jonas, the community's Receiver of Memories who spends his days being mentored by the Giver (Bridges), who teaches him to confront and understand the lies that inform society. As Jonas comes to grips with living an unsheltered existence, he begins to acquire a taste for freedom and honesty, becoming an outcast in the process.
Also read: Weinstein Co. Shifts Meryl Streep-Julia Roberts 'August: Osage County' to Christmas
Skarsgard is in talks to play Jonas' father, while Monaghan will play Jonas' best friend Asher.
Streep is nearing a deal to play the community's Chief Elder, who maintains order in the seemingly utopian society.
Noyce is directing the adaptation of Lowry's celebrated 1993 children's book. The movie has been a passion project for Bridges, who is producing with Nikki Silver of Tonik Productions. Dylan Sellers and Julie Rappaport will oversee the project for TWC. Production will start this fall in South Africa.
Also read: Rashida Jones, Matt Bomer Join Seth Rogen, Melissa McCarthy in 'B.O.O.' (Exclusive)
Long attached to play the title role, Bridges bought the rights to "The Giver" two decades ago after being introduced to the book by his daughter.
Skarsgard, who plays Eric Northman on HBO's "True Blood," is coming off a trio of well-reviewed indies and next stars opposite Andrea Riseborough in WB's thriller "Hidden." He's also set to star in the studio's reboot of "Tarzan," which "Harry Potter" director David Yates has been developing for the past year. He's repped by CAA, Principal Entertainment LA and attorney Gretchen Rush.
Monaghan, who plays Ian Gallagher on Showtime's "Shameless," recently booked a lead role in DreamWorks' "Glimmer." He'll soon be seen in the indie thriller "Mall" and TWC's "Vampire Academy: Blood Sisters." He's repped by UTA and attorney Chad Christopher.