Oh, say, can you see, Alicia Keys singing the National Anthem?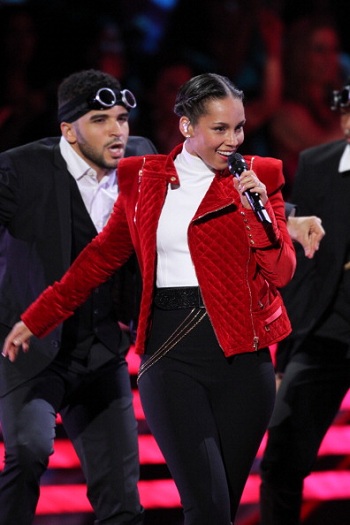 Sure, you can — on Feb. 3 at the Super Bowl.
Also read: Beyonce Knowles Officially Performing at Super Bowl Halftime Show
"Girl on Fire" singer Keys will take her turn at belting out "The Star Spangled Banner" on football's biggest night, the NFL said Friday.
Keys follows in the footsteps of "American Idol" favorite Kelly Clarkson, who belted out the song at last year's game. Other talents to handle National Anthem duties include Whitney Houston, Diana Ross, Mariah Carey and Christina Aguilera, the latter of whom botched the lyrics at the 2011 Super Bowl.
Also read: CBS's "Elementary" Gets Prized Post-Super Bowl Slot
"Single Ladies" chanteuse Beyonce Knowles will perform at this year's halftime ceremony.