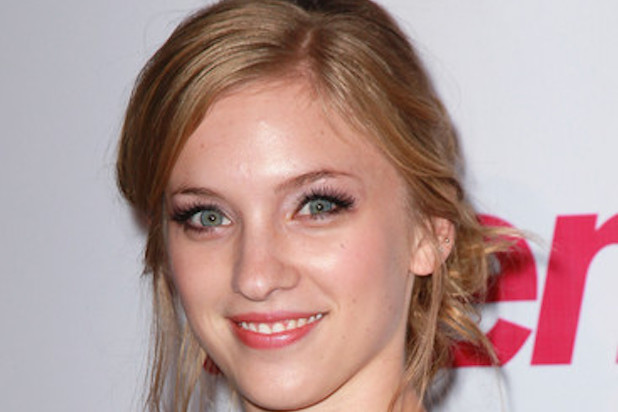 Amanda Bauer ("The Myth of the American Sleepover") and Jack DePew ("The Fosters") will star in the indie movie "The Happys," which started production this week, TheWrap has learned.
They join supporting cast members Janeane Garofalo ("Wet Hot American Summer"), Melissa McBride ("The Walking Dead") and Rhys Ward ("The Returned").
"The Happys" hails from first-time writers-directors Tom Gould and John Serpe, and it's being produced by Dave O'Brien ("The Man Who Shook the Hand of Vicente Fernandez").
Bauer stars as Tracy, a sheltered young Midwestern woman whose life gets turned upside down when she catches her actor boyfriend, Mark (DePew), in bed with a man. She then moves to the Los Feliz neighborhood in Los Angeles to discover her place in the world and where her true passions lie.
McBride will play Mark's hard-charging talent manager, while Emmy nominee Garofalo will play Luann, a former child star who left the business, bought lots of property and has become the unofficial "mayor" of Los Feliz.
Also Read: 'Wet Hot American Summer' Review: Elizabeth Banks, Amy Poehler Stand Out in Wonderfully Weird Prequel
The ensemble cast also includes Arturo Del Puerto ("The Bridge"), Cathy Ladman (HBO's "One Night Stand"), Will Bethencourt ("Jane the Virgin") and Stephen Guarino ("Happy Endings").
Bauer is best known for her role in IFC Films' "The Myth of the American Sleepover," which earned critical acclaim at both the Cannes and SXSW film festivals. She's represented by SDB Partners and Station 3.
Also Read: What's the Deal With 'Wet Hot American Summer' Heading Back to Camp? (Video)
DePew, who's best known for his recurring role on the ABC Family series "The Fosters," is repped  by Abrams Artists Agency and Principato-Young Entertainment.
Garofalo can currently be seen in Netflix's "Wet Hot American Summer: First Day of Camp" as well as  Bravo's "Girlfriend's Guide to Divorce." She is represented by the Gersh Agency.
Best known for playing fan favorite Carol Peletier on AMC's "The Walking Dead." McBride is repped by Mark Temple.