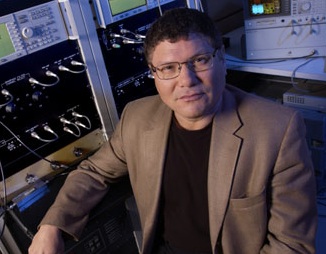 EXCLUSIVE
Andrew Setos is out as president of engineering for the Fox Group.
A Fox spokesman told TheWrap that Setos' contract was up and the decision to leave was his own.
He had been in the company for 23 years, and has been in charge of engineering needs for the sprawling media company's film and television arms.
In a letter to staff announcing Setos' departure, Fox Networks Group President and COO David Haslingden praised Setos' work on content protection and role in building digital broadcast facilities throughout the country.
"Andy has also been a pioneer in many areas of live broadcasting," Haslingden wrote staff. "He innovated the use of fiber-optic transmission for national sports and news coverage. He's also managed the company's massive domestic satellite and fiber transmission portfolios. In the digital sector, he has also been responsible for important contributions in the area of content protection, digital cinema and the Blu-ray Disc. All this while managing Fox's production facilities as well as its worldwide engineering real estate operations. Needless to say, he has been a valuable member of our team."
Haslingden said that the company was still trying to figure out a replacement plan.
Setos was named president of engineering in 2002. He was previously senior vice president, broadcast operation & engineering for Fox Television and executive vice president of the News Technology Group.
He also worked for Viacom and Warner Amex Satellite Entertainment Company.