Andy Dick might have another hit on his hands — and it has nothing to do with a new movie or television series.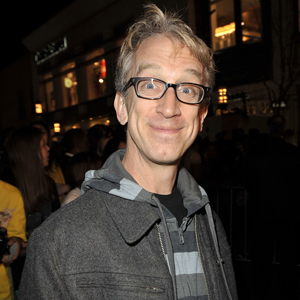 TMZ reports that Los Angeles police want to question the former "Less Than Perfect" star, after a tourist claimed that Dick roughed him up for trying to take the actor/comedian's picture.
Also read: Andy Dick Calls Howard Stern a "Money-Grubbing Jew"
According to the site's sources, the tourist filed a battery report after Dick went ballistic, grabbing him by the collar and trying to take his camera, after he tried to snap a picture of "Celebrity Rehab" veteran Dick in Los Angeles' tourist-frequented Hollywood & Highland area.
Also read: Reality Shows Pay With Resuscitated Careers
In news that may be shocking to some, the tourist told police that Dick appeared to be intoxicated at the time of the incident.
The tourist says that he managed to fend off the spindly comic, who fled from the scene, but according to TMZ's sources, the fracas may have been captured on tape.
If the account is accurate, this wouldn't be the fist time that the actor has attracted the attention of the law with his touchy-feely ways. In 2008, Dick was arrested for pulling down a 17-year-old girl's bra and tanktop, exposing her breasts. (He ended up pleading guilty to misdemeanor drug and battery charges.) In January 2010, he was again arrested, this time on two counts of felony sexual abuse, after allegedly groping two men's genitals after appearing at the the Funny Bone Comedy Club in West Virginia. The actor, 46, has pleaded not guilty to those charges.
Dick's representative had no comment for TheWrap.