Andy Samberg will host the 2013 Independent Spirit Awards, Film Independent announced on Tuesday.
David O. Russell's "Silver Linings Playbook" and Wes Anderon's "Moonrise Kingdom" led the pack of nominees for the year's premiere event in American independent film, which will take place Saturday, Feb. 23 in Santa Monica. A broadcast will air at 10 p.m. on IFC.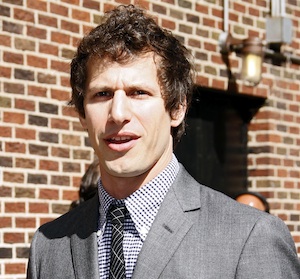 Samberg, a comedian and actor best known for his work on "Saturday Night Live," appeared in 2012's "Celeste and Jesse Forever," which earned one nomination. Rashida Jones and Will McCormack, both of whom also appeared in the film, will compete for Best First Screenplay.
Also Read: 'Moonrise Kingdom,' 'Beasts of the Southern Wild,' 'Silver Linings Playbook' Top Indie Spirit Awards Nominations
"The moment I heard Andy's name, I knew we had our host for the 2013 Film Independent Spirit Awards," Film Independet co-president Sean McManus said in a statement. "He's one of the most funny young comedic actors working today and having him join us in celebrating this year's exceptional films and talented filmmaking artists is a true honor."
Samberg, who has concluded his tenure as an "SNL" castmember, is transitioning from the improve show to a more steady film career. He also appeared in a pair of studio movies in 2012, starring alongside Adam Sandler in "That's My Boy" and lending his voice to "Hotel Transylvania."
His last hosting gig came at the 2009 MTV Movie Awards.
"Andy is the complete package," Diana Zahn-Storey, the show's producer, said in a statement. "He's a great comedic actor, who sings, writes, and produces hilarious digital shorts. I look forward to working with him and taking full advantage of his many talents."
Zahn-Storey is producing the show, the 28th in its history, for the 18th time.
Seth Rogen hosted the show last year, which "The Artist" dominated en route to its Oscar triumphs.