Ang Lee grew up in southern Taiwan, first in a place called Pintung, before moving to the neighboring county of Tainan.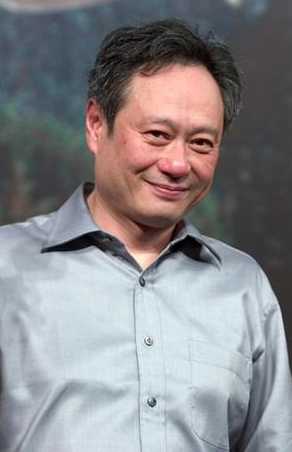 His father was born in mainland China but moved to Taiwan as a young man and married a local woman from the southern part of the colorful island.
How Ang Lee grew up to become one of Hollywood's top film directors — "Ice Storm," "Taking Woodstock," "The Life of Pi" — is a story that will someday be told in a good book that a film scholar in New York or Los Angeles will no doubt write.
But there is one thing you should know about Ang Lee — he grew up speaking three languges: Chinese, Taiwanese and English, in that order.
He learned Chinese, of course, from his father who was a high school principal, and from his teachers in elementary school and high school. But he also learned Taiwanese — a dialect also called "hoklo" and spoken by the descendants of those Taiwanese people who migrated to the island from the Fujian Province in old China long ago, as long as 300 years ago.
In between speaking Chinese Mandarin and Hoklo Taiwanese, Ang Lee picked up his share of English key words and slang — enough to see him through his first days in New York working odd jobs and trying to make a go of it as a would-be movie helmer.
And now, of course, Ang Lee is Ang Lee, the celebrated Oscar winner, the "glory of Taiwan" as his compatriots call him, the film
director with a storyteller's magic touch.
How this little kid from southern Taiwan in the 1950s and 1960s made his way to fame and 
fortune as a Hollywood bigwig is not something most Taiwanese still understand, but they're proud of their native son (and his elder brother
, who is a film producer in Taipei).
 

Now let's fast-forward and segue over to a little Taiwanese girl named "Tao Tao" who's all of five years old and currently lives in Atlanta, Georgia.
Her mom and dad 
hail from Taipei, originally, but both went to America for graduate studies — as did Ang Lee long ago — and now little five-year-old Tao Tao Perng and her three-year-old sister Lily star in a YouTube video that is going viral across Taiwan, China and the ''mainland'' of America.
 

The two girls sing a song in the Hoklo dialect that Ang Lee still speaks today about
 gratitude, thankfulness, parents and grandparents. "The Lo Lat Song" is sung in a combination of Taiwanese and Chinese, and the words 
mean "thank you from the bottom of my heart," as Jules Quartly in Beijing notes in blog post from China.
 

The tune? It's an old schoolyard standby, originally from Britain, and we know the melody today as "Twinkle, Twinkle Little Star" — although 
it's called "Xiao Shin" in Chinese (for "Little Star").
Tao Tao sings her heart out, and while they are not singing it specifically 
for Ang Lee and his family in America — including Brandon Lee, who is a budding actor himself — you could imagine that in a way, this song 
about gratitude and thankfulness, using the Taiwanese word "lo lat" as its theme, might really be a good song for the Lee family to hear and
 recognize as part of the southern Taiwanese culture Lee comes from.
 

Take it away, Tao Tao. And "lo lat" to everyone who understands the deep power of a well-said "thank you."


Action!