Angela Bromstad announced Thursday that she's leaving her post as NBC Entertainment president. This yet another latest high-profile executive change for the broadcast network, which is currently being assimilated into the Comcast fold.
According to an NBC spokesman, Bromstad met with staff Thursday afternoon and informed them that she would not be part of a management team that is being re-structured following NBC Universal's just-approved merger with Comcast.
Bromstad's exit is not unexpected, given the ongoing management shakeup at NBC that also includes the departure of her boss, chairman Jeff Gaspin.
Also read "Flushed! Jeff Gaspin, Steve Burke and the $200,000 Bathroom"
Former 20th Century Fox Television executive Jennifer Salke has been mentioned as a possible succcessor to Bromstad, as has former Showtime executive Danielle Gelber (although the latter rumor has been recently dismissed)
Both executives have worked with new NBC chief Robert Greenblatt.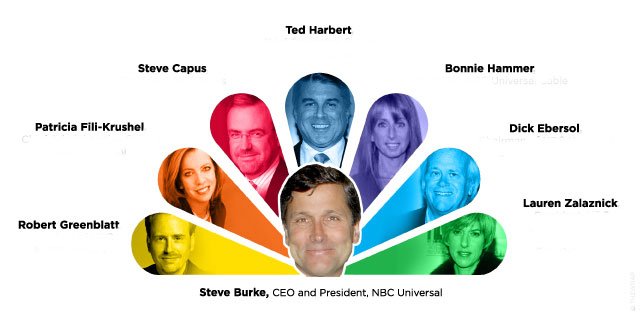 Bromstad's departure clarifies Greenblatt's creative role a bit more. It puts him decisively in control of NBC's programming reigns.
Today's announcement is the second time in recent years that Bromstad has left a top NBC creative-executive post following the arrival of a new chairman.
She departed Universal Media Studios in 2007 and moved to London U.K. production operations for NBC when Ben Silverman was appointed chairman of NBC, only to come back when Silverman was forced out.