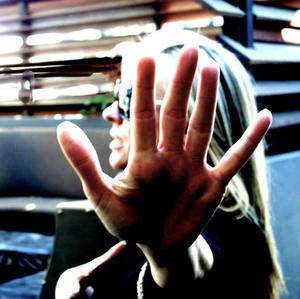 L.A. Noir is not in the reviewing business, but we just thought we'd pass along to Hollywood noir connoisseurs the interactive theater piece called "Accomplice: Hollywood."
The L.A. sibling of New York's "Accomplice: The Village," the show takes small groups of theatergoers who meet up in a public space in Hollywood, are given clues and vague directions, and then sent on their way to obtain ransom money.
The goal: save a kidnapped movie actress, star of a project called "Good Cop, Dead Cop."
"Accomplice" has participants scurrying across a sprawling arc of Hollywood Boulevard to meet a number of familiar characters. There's a celebrity-gossip blogger, an embittered screenwriter, a callous producer and a host of others.
All are figures on sidewalks or in bars whose involvement in the play is never really certain –until they open their mouths and start talking to us.
This is not a passive audience experience, but one in which the theatergoer must pay attention and take part in the action.
Neil Patrick Harris and writers Tom Salamon and Betsy produce the show.