Well that was a quick resolution to Ashton Kutcher's potential legal headache.
A day after a New York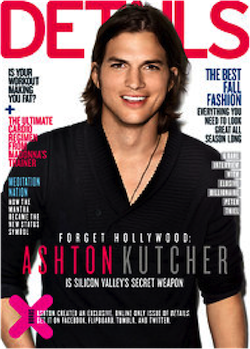 Times article raised the question of whether Kutcher would face a Federal Trade Commission investigation for his failure to disclose investments he made in technology companies, the FTC says it will not launch any investigation.
The "Two and a Half Men" star and social media entrepreneur served as guest editor for an online-only version of Details dubbed "The Social Issue," but he failed to reveal that he had invested in many of the companies the magazine touted.
Also Read: Ashton Kutcher Guest-Edits Details, Fails to Disclose He Invests in Companies He Touts
While initially an FTC official said an investigation was "certainly a possiblity," and FTC spokesperson has since told the Times that the agency had no plans to investigate Kutcher.
Kutcher has not issued any kind of public response regarding the matter, though Details' editor Dan Peres defended both his magazine and the actor Thursday.