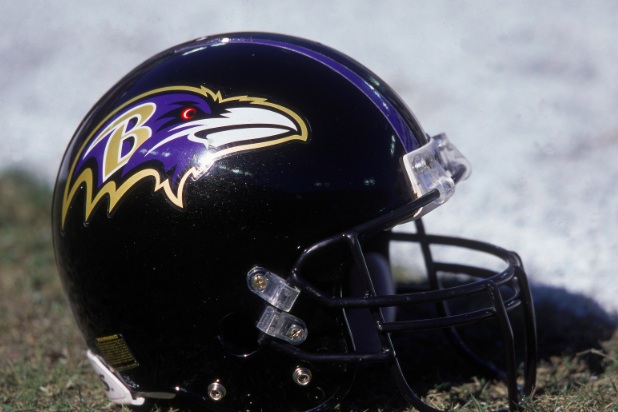 Baltimore Ravens Director of Security Darren Sanders was charged Tuesday with a fourth-degree sex offense that will land him in court in February.
Court records didn't reveal the nature of the offense, but the charge is a misdemeanor and draws up to $1,000 fine and/or one-year in jail, according to the Baltimore Sun.
Also Read: 11 of the Year's Most Scandalous Sports Stories: TheWrap's Best & Worst 2014
Sanders' lawyer, Andrew Alperstein, denied the charges, calling them "totally fabricated, made up."
"It does a disservice to real victims when people make things up like this," Alperstein said in a statement. "People like [Sanders] are susceptible to made-up allegations. It puts you in a vulnerable position.He's had nothing but an exemplary career, both with the police department and the Ravens. He wouldn't get to the position he's in if he didn't."
Also Read: New Video of Ray Rice Assault Shows Couple Kissing, Cuffed After Elevator Attack (Video)
The Ravens' security chief became part of the Ray Rice domestic abuse scandal earlier this year when it was revealed he settled for an official from the Atlantic City casino where the altercation occurred telling him what he saw in the elevator footage instead of demanding the team receive the footage.
Sanders said he had asked Atlantic City police and the Revel Casino for the surveillance video, but officers at the casino would only describe the footage. He then relayed the play-by-play he received to Ravens' officials, based on what he was told.  It is not clear whether he spoke directly with team owner Steve Bisciotti.
Also Read: 'The View's' Nicolle Wallace: NFL Deserves a 'Smack' for Mishandling Ray Rice Suspension (Video)
Rice, of course, was cut by the Ravens and suspended indefinitely by the NFL in the fall after elevator footage was released showing him knocking out his then-fiancee Janay Palmer. The story became a sports and media firestorm.
Rice won his appeal of the suspension last month, becoming eligible to be signed by any of the 32 NFL teams, but has yet to be picked up. The Ravens square off with Pittsburg Steelers Saturday night in the Wild Card round of the NFL playoffs.