BBC America is getting into the Cylon business.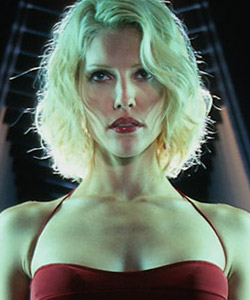 The station announced on Thursday that it has reached a deal with NBC Universal Domestic TV Distribution to air the Syfy series "Battlestar Galactica." The arrangement includes the first four seasons of the sci-fi drama, as well as a two-part miniseries.
Also read: "BBC America to Air Royal Wedding Live and Commercial-Free"
BBC America will premiere the series on June 18 at 7 p.m. ET/PT, airing the show as part of its Supernatural Saturday lineup, which also includes "Primeval" and "Outcasts."
The brooding post-9/11 "Galactica" ran on Syfy from 2003 to 2009. The series chronicled the struggle between the last vestiges of humanity and the deadly Cylons. It starred Edward James Olmos, Tricia Helfer and Grace Park.