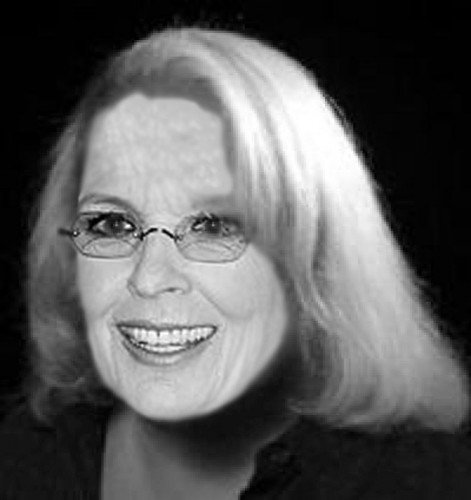 We're hearing the latest on "Tilda," HBO's fictional take on Nikki Finke and the Hollywood blogowars.
The pilot was just finished last week. Apparently it's funny, it's ugly, it's tragic. It doesn't yet have a green light.
One executive describes the pilot as the story of "a broken woman, alone in her apartment," taking the entertainment industry to a new level of schadenfreude from her bedroom. (From whence she wields the cursor, not the mattress.)
Another executive said Diane Keaton, who plays Tilda Watski, doesn't bear much resemblance to Finke, though this is verifiable only by the few who have seen Finke in person.
Finke is reportedly a "consultant" on the project – this, after she squawked about getting paid. But we are told by the network that she has not met with the writer or the director, and her involvement thus far has been to call HBO programming chief Mike Lombardo to complain in non-dulcet tones, "THAT'S NOT ME!" And: "I'M NOT LIKE THAT!"
A lawyer for the network said HBO's official stance on the show is that the Tilda character is a compilation of many Hollywood media personalities, rather than a straight-up caricature of Finke.
Right. And that guy Ari Gold on "Entourage" is a "compilation" of Hollywood agents.
We may hate to admit it, but there's rich material here, and plenty of talent. It was written and directed by the brilliant Bill Condon. Keaton joins a top-notch cast including Sanaa Lathan and Ellen Page.
We called Finke to ask about her work on the show, but she hung up after saying: "Whatever you're going to report is wrong, there's nothing to report. Goodbye."
Then she called back a couple more times to reiterate her point.
HBO brass will get a look at the pilot in the next week or two and decide if it will go to series.