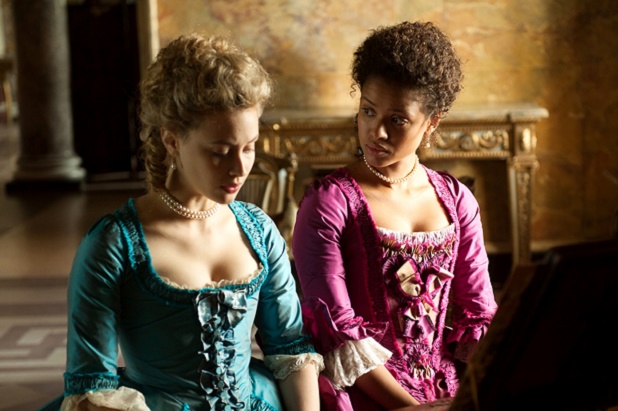 The British costume drama "Belle" opened with an impressive $100,000 on four theaters in New York and Los Angeles over the weekend.
That's an impressive $25,000 per screen for Fox Searchlight import, which is directed by Amma Asante and stars Gugu Mbatha-Raw, Tom Wilkinson and Emily Watson.
Fox Searchlight plans to expand the well-reviewed "Belle" (79 percent positive on Rotten Tomatoes) gradually.
Also read: 'SNL': Emma Stone Helps Host Andrew Garfield, as Donald Sterling Says He's a Victim (Video)
"We are hoping that good word of mouth will help to bring in a broader audience as we look to play the film in a number of mainstream theaters as well," said Searchlight's senior vice-president of domestic distribution Frank Rodriguez.
"Next week we will look to add 10 or 11 new markets as well as expanding in NY and LA, bringing our theater total to somewhere between 50 and 60 locations. By Memorial Day, we hope to be in over 300 theaters across North America."
Also read: Joel McHale Draws More Groans Than Giggles at White House Correspondents Dinner (Video)
The news wasn't as good for "Walk of Shame," the R-rated Elizabeth Banks comedy from FocusWorld, a unit of Universal's Focus Features.
It brought in $38,000 from 51 locations for a $745 per-location average. Part of the soft theatrical debut is because it was released on video on demand and pay-per-view as well. Those returns weren't available Sunday morning, but it did take over the No. 1 spot on iTunes at one point.