Fans of death-centric reality TV will have to wait a little longer to dig into TLC's "Best Funeral Ever."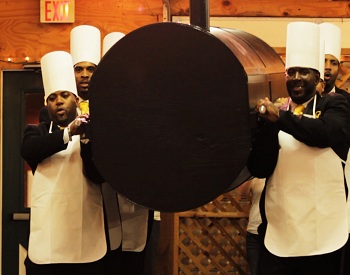 TLC has pushed back the premiere of the special to Jan. 6 at 10/9c in light of the school shootings in Newtown, Conn. last week.
Also read: TLC's 'Best Funeral Ever' Runs Reality TV Into the Ground
"Best Funeral Ever" was initially scheduled to premiere on Dec. 26 at 8/7c.
"Best Funeral Ever" centers around the Golden Gate Funeral Home in Dallas, which specializes in elaborate specialty funerals catering to the deceased's interest. In the special, a doo-wop singer famous for his rib-sauce jingle receives a barbecue-themed sendoff, while a disabled man who was unable to ride roller coasters in mortal life receives a State Fair-themed funeral.
Since last Friday's horrific shootings, a number of programs and other entertainment-related events have been moved out of sensitivity. Syfy, for one, decided not to air its scheduled episode of "Haven" on Friday night, because it contained elements of fictionalized school violence.